Michael Strahan decides to leave LIVE for Good Morning America
Strahan decided that the best thing to do was to be the bigger person and take the high road.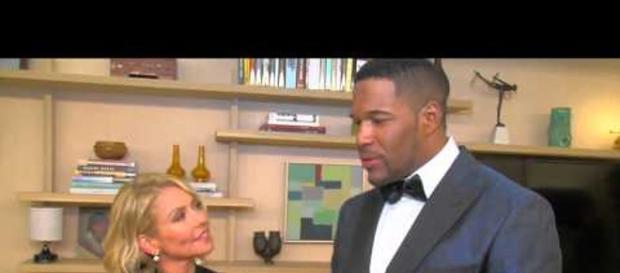 Michael Strahan announced that he is going to leave the show LIVE! with Kelly and Michael and head to Good Morning America. LIVE! with Kelly and Michael is considered to be one of the most popular shows in the US with millions of viewers.
He explained that this was a chance that he simply couldn't let go. The co-host explained his departure in an interview with Jonathan Tisch  that he choose to take the high road because of the drama that takes place behind the scenes.
''I try as much as possible to choose the high road. If you argue with somebody who doesn't know what they're talking about and people see you arguing they don't know who's the fool", Strahan explained.
Kelly Ripa's reaction
Kelly Ripa felt blindsided by the exit. Many predicted that the ''sick day'' she took on Wednesday was because of how upset she was about the news. Ripa, 45, hasn't addressed the news directly yet but it's most likely that she will when she returns from a trip she took with her husband. In a statement released last week, a rep of the show explained that she's is going to return to the show today, Tuesday, April 26.
Michael Strahan confesses he's scared
While speaking about his move, Michael, 44, explained that he is somewhat "scared" to face the unknown in making such a big decision.
"To be honest, every new chance is a bit scary for me and I'm worried about that because I'm used to LIVE! With Kelly and Michael," the ex-NFL player explained, "but this is different, there are certain chances that come your way and this is a situation where you get a call from someone and you don't decide right away what you're going to do, but you simply know it's good for you."
Following his statement last week, Michael Strahan commended Ripa live on air, thanking her for everything she has done for him and taught him during his time on the show.
Ripa sent her team an email thanking them for giving her time to process this.
She has also received apologies from the boss of the show, Ben Sherwood, for the way GMA handled the situation and didn't inform her earlier of what was going on.
Click to read more
and watch the video
or