Jon Bernthal to play 'The Punisher' in a series for Netflix
The Punisher is getting his own series on Netflix with Jon Bernthal reprising the titular role once again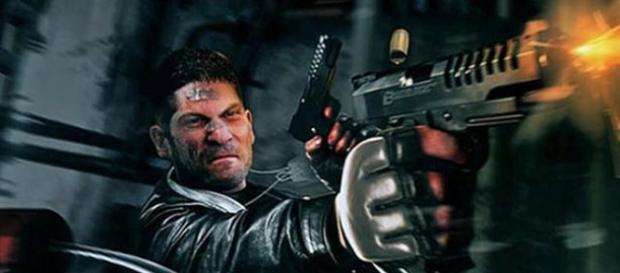 The military veteran with a vengeful streak, Frank Castle, will soon be the central character of a television series of his own, The Punisher. The role will be reprised by Jon Bernthal, who has played Castle with conviction in the last season of the Daredevil series. The Punisher, Marvel's antihero, gained immense popularity in the second season of Daredevil on Netflix and they have decided that Frank Castle's anti-establishment character will make for an interesting stand alone series.
The Punisher's history
The character of The Punisher made his first appearance in the Amazing Spiderman way back in 1974. Created by writer Gerry Conway and artist John Romita Sr, this interesting antihero has been portrayed on the big screen by Ray Stevenson, Dolph Lundgren and Thomas Jane.
The character
A modern day Robin Hood'ish tale, The Punisher, a disillusioned vigilante, kills only the bad guys, but his ways are gory and unconventional, and his tenacious, dark and adult character appeals to the audience. The series will take its inspiration from the R-rated comics from the MAX series of The Punisher, complete with blood, gore, nudity and expletives. How the story in the series will build from the character's last appearance in Daredevil is something that the viewers will just have to wait and watch.
Marvel and Netflix
After Daredevil, The Punisher marks the sixth collaborative presentation between Marvel and Netflix. The reaction of the critics to the second season of Daredevil was not so hot, with Abraham Riseman of the New York Times saying "It's hard to do anything new in the superhero genre, but the second season of Marvel's Daredevil seems resolutely determined not to try." It seems the viewers couldn't care less for critical acclaim and enjoyed the season.
The Marvel-Netflix nexus has produced some very popular series that have been a hit and attracted huge number of viewers. Their strategy is to simply continue making programs similar to the ones that viewers like to see. This alliance has a lot more under its belt with spin-offs of Iron Fist and Luke Cage from Jessica Jones, and more yet to come.
Click to read more
and watch the video
or