Jim Bob Duggar confuses everyone with comment on son Jason's birthday
The Duggars don't kiss before marriage, so his comment is confusing to fans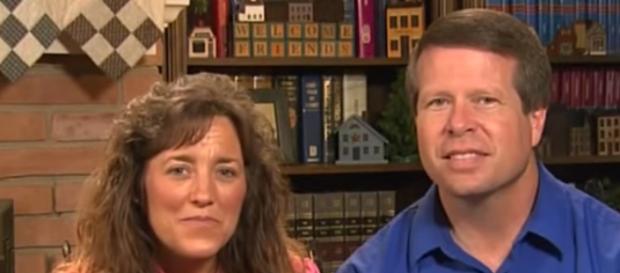 Jim Bob and Michelle Duggar are the parents of 19 kids that all live by pretty much the same rules. Michelle and Jim Bob's children don't kiss before marriage and don't even hold hands before they are engaged. They take things slow by couring someone before even getting engaged to them. Their son Jason just turned 16, and Jim Bob and Michelle made a video for him that is very confusing considering the rules that this family follows when it comes to dating someone. 
What did Jim Bob say?
In this clip, Jim Bob wishes his son a happy birthday, but then he says that is 16 and never been kissed.
Every single one of the Duggar children had never been kissed at the age of 16. They do not believe in kissing before marriage at all. Maybe Jim Bob was a bit confused on what to say.
He did say that they love him very much.
Then Michelle Duggar went on to say to beware because they have a new driver on the streets now. She goes on to talk about his love for the Lord and how he has a sweet servant spirit. She goes on to say they love him and wish him a happy birthday.
Jinger Duggar
The other odd thing about this video is that Jinger Duggar is standing there with them, but it looks really awkward because Jinger never says a word besides saying happy birthday to Jason along with her parents at the start of the video. Jinger Duggar, herself even seems a bit confused about why she is standing there with her parents while they wish their son Jason a happy birthday. It just doesn't seem like she belongs in the video. 
Jinger Duggar is older than her brother Jason and has also never been kissed.
She is not courting yet or if she is the family hasn't shared about it yet. Hopefully, Jinger will find love and so will Jason, but they may just not be ready for it yet. 
Are you shocked to hear that Jim Bob Duggar is saying that his son has never been kissed at the age of 16? Sound off in the comments on your thoughts and don't miss new episodes of Jil & Jessa: Counting On when they air on Tuesday nights on TLC.
Click to read more
and watch the video
or