'Jill & Jessa: Counting On' a glimpse of true reality
For a moment we feel like we see the girls as they truly are, not acting for the camera.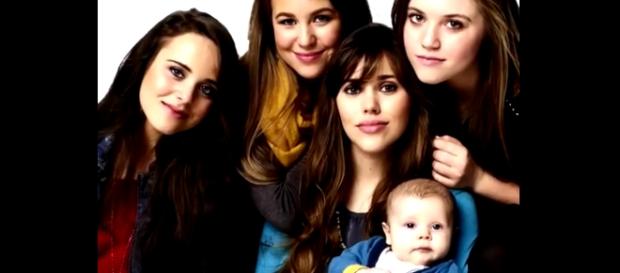 This week on TLC's Jill & Jessa Counting On, we learn from a First Look the older girls Jessa, Jinger, Joy Anna, Jana and sister-in-law Anna take a road trip to Missouri. On the way the girls encounter a cow on the side of the road and try to chase it back to safety. The sisters also get a chance to talk with Jill and the big treehouse is finally revealed.
Skype chat feels real, not staged
While the girls are at the cabin, they call Jill via Skype and let her know how much they wish she was there and how much they miss her.
This is one of the few times we see the girls, especially Jill, where it feels like they are being real and not acting for the camera. Without a camera constantly in front of Jill's face, it feels like she has finally broken out of the constantly on TV mode and the pre-rehearsed responses are gone and we finally see Jill as a real person.
You get a small bit of that on the other side of the call, but it's still apparent the girls know they are sitting in the cabin surrounded by cameras.
While on the Skype call, we learn Israel has taken his first steps. Jill and Derick try to get Israel to walk on camera for the sisters, but he is worn out from practicing all day. Jill also mentions that Derick had to kill a large tarantula for her that had found its way into the house. Apparently Jill has to check the floor anytime she puts Israel, or Izzy as the sisters like to call him, down to make sure there are not any creepy crawlies that could get him. 
Treehouse completion
From the episode synopsis, it sounds like the Duggars have finally completed the oversized treehouse and they will be revealing all their work this week.  The treehouse initially started out as an idea of Jana's, but after sharing her idea with her twin brother, John David, the project ballooned into a huge project.
The Duggars have been working to build the treehouse for weeks and it will be exciting to finally see how it turned out.
Do you feel the Skype chat feels more real than everything else on the show? How do you think the treehouse is going to turn out? Leave your feedback in the comments below and tune in this Tuesday to see Jill & Jessa: Counting On season 1 episode 9, "Girls Hit the Road" on TLC at 9/8c.
Click to read more
and watch the video
or