Jared Leto's next movie performance: 'The Outsider'
Jared Leto will be playing a leading role in the new action thriller 'The Outsider'.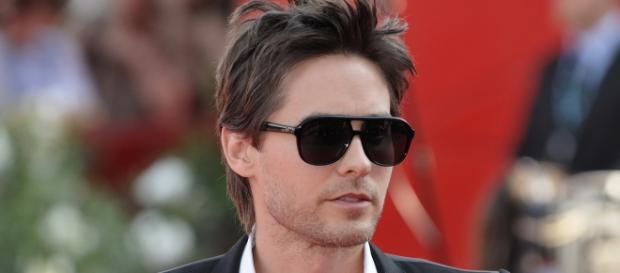 After playing the Joker in Suicide Squad alongside Will Smith, Viola Davis, Margot Robbie and Cara Delevingne – a highly anticipated movie hitting theaters next August – Jared Leto is set to star in The Outsider.
The script of The Outsider was written by Andrew Baldwin (Bastille Day), which is set in post-World War II Japan and chronicles what happens when an imprisoned American soldier (Jared Leto) is released from custody with the help of his cellmate, a member of Yakuza.
Now that he is free, the character of Jared Leto sets out to earn Yakuza's respect and seeks to repay the debt to his cellmate. In order to do that, he finds himself sinking ever deeper into the murky, dangerous criminal underworld.
The action thriller will be produced by Waypoint Entertainment and Linson Entertainment, under the direction of  Dannish filmmaker Matrin Zandvliet (Land of Mine), marking his English-language debut. Beside the production, Waypoint Entertainment will also be the financial supporter of the action thriller with Ken Kao (Knight of Cups, The Nice Guys) producing alongside John Linson (Sons of Anarchy) and Art Linson (Fight Club, Heat) under their Linson Entertainment banner.
If everything goes according to plan, cameras and production are set to start this fall, and the movie will be released probably in 2017 – although no release date has been announced yet.
New movie this summer
Meanwhile, for Jared Leto, The Outsider will be the second movie he has chosen to do since winning an Academy Award for Dallas Buyers Club in 2014.
The upcoming David Ayer's Suicide Squad was the first one, in which he plays the classic Batman villain "The Joker", the Clown Prince of Crime. Suicide Squad is about a government agency that recruits imprisoned super villains in DC Comics to execute dangerous black ops missions in exchange for clemency.
Jared Leto is notoriously selective and picky about his choices but when he decides to act, it's generally for wildly transformational roles, such as, Mr. Nobody, Requiem For A Dream and Dallas Buyers Club.
Click to read more
and watch the video
or