'Grey's Anatomy' Season 12: Episodes 18 & 19 details released
The 2-hour special will focus on Ben and Miranda, Jackson and April, and Arizona and Calllie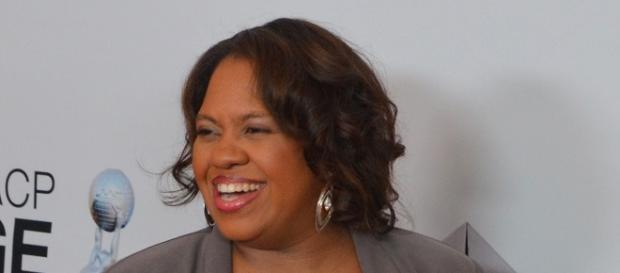 Thursday, April 14th, 2016, ABC will air a special 2-hour episode of their hit TV show Grey's Anatomy. This special is actually 2 episodes, 18 and 19. The title and description for both episodes was released by ABC, giving insight into what is to come in the 2-hour special.
Three couples take the spotlight
The special seems to focus on 3 specific couples. Ben, played by actor Jason George, and Miranda Bailey, played by actress Chandra Wilson, will dominate the first hour in episode 18.
Titled "There's a Fine, Fine Line." From what we can tell, Ben will proceed without appropriate surgical equipment while operating on a pregnant mother. Miranda will be forced to reprimand him for his actions, but this is difficult since Ben is her husband.
Should a doctor be allowed to save a life by any means necessary?
The second hour, episode 19 titled "It's Alright, Ma (I'm Only Bleeding)" will continue the story of Ben and Miranda, where Miranda must form an advisory committee to determine a proper punishment for Ben's actions. Jackson, played by actor Jesse Williams, and April, played by actress Sarah Drew, are the 2nd couple featured in the episode. At the end of last week's episode 17, we learned April served a restraining order against Jackson. It appears they will try to move past this incident and work together for their unborn child.
The 3rd couple featured in the upcoming 2-hour special of Grey's Anatomy are Arizona, played by actress Jessica Capshaw, and Callie, played by actress Sara Ramirez. There is not much detail about what will happen with Arizona and Callie, but one can only assume it has something to do with their daughter, Sofia.
Will Arizona make a major decision about their daughter without consulting Callie first?
When does the season end?
The season finale is set to air May 19, 2016.  Little has been released about the final episode; however, fans will be happy to know there is an episode airing every week until the season finale. Rumors are flying about characters that may potentially be leaving the show. There have been rumors actress Jerrika Hinton (Dr. Stephanie Edwards) may be leaving the show as well as actress Jessica Capshaw (Dr. Arizona Robbins).
In more uplifting news, the show will be returning next season for season 13. What do you think is going to happen this Thursday?  Do you think relationships will be irreversibly damaged? Do you think a major character is going to be leaving at the end of the season? Let us know what you think in the comments below.
Click to read more
and watch the video
or