'Grey's Anatomy' recap: season 12, episode 21
Here's our recap of Grey's Anatomy season 12 episode 21: 'You're Gonna Need Someone on Your Side'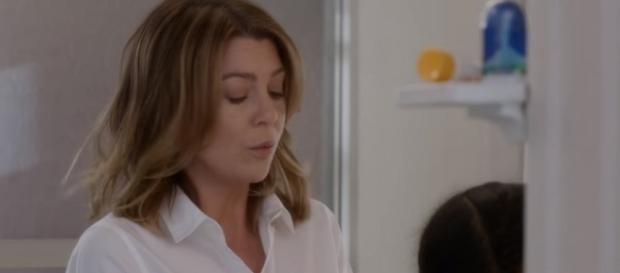 On April 28 a new Grey's Anatomy season 12 episode aired on ABC. Here's our recap of what happened in episode 21: 'You're Gonna Need Someone on Your Side'.
Stephanie, Kyle, and Amelia
Stephanie notices that her new boy toy Kyle has a tremor and tries to convince Amelia to accept her help in a new brain operation. Amelia says no to Edwards as soon as she notices that Stephanie and Kyle are lovers: operations on a loved one must always be avoided because of pressure and guilt.
Stephanie attacks Amelia, but she insists: Stephanie can't perform surgery on Kyle. Rules are rules.
In Grey's Anatomy episode 21, although Amelia minimized her relationship with Owen, we see her going to Owen's place with passionate intentions.
Stephanie, in the end, finally decides to break up with Kyle, because she can't handle being worried all the time about his health.
Callie and Arizona
In Grey's Anatomy season 12, episode 21, we see Callie and Arizona trying to figure out the best way to relate with their friends while they're in a middle of a custody battle. Arizona hires a lawyer and Callie is forced to do the same, both trying to convince their friends to pick a side. Callie asks for Alex support but he decides not to pick a side; Arizona wants April to represent her in court but never get the opportunity to ask, because during a routine ultrasound Arizona spots a flicker that may indicate a problem with April's baby's brain.
April ask Arizona why she didn't notice the problem sooner. The troubles for Arizona are not over.
When she goes to Alex he says he wouldn't pick between her and Callie, and soon we discover that Penny was overhearing the conversation. Penny saw Arizona been attacked by April and rejected by Alex. Arizona accuses Penny of being Callie's spy, supposing she's going to tell Callie what terrible doctor and terrible mother she is, then she run away to cry.
Later, Richard finds Arizona and calm her down. Richard tells Arizona that if she wants to keep her daughter she must be ready to fight for her, and Arizona replies that is what she is going to do. Arizona runs new tests on April and finds out that there is nothing wrong with the baby; after delivering the news to April, she also tells her she can't be her doctor anymore.
In the meanwhile, Meredith and Owen agree to represent Callie and Penny decides to lie to Callie, telling her that Arizona hadn't been awful to her at all.
The next episode of Grey's Anatomy, "Mama Tried", airs on May 5 on ABC. Here's the promo video:
Click to read more
and watch the video
or