'Grey's Anatomy' news: Ellen Pompeo shares if she wants Alex and Meredith together
Alex and Meredith have a very close relationship and now Ellen is sharing her thoughts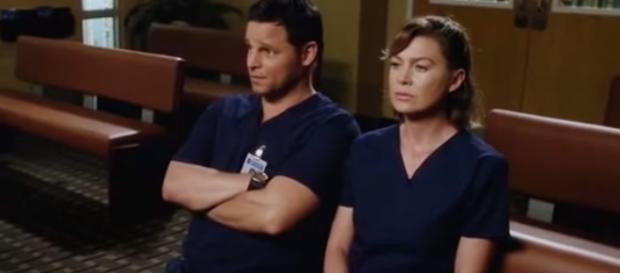 Now that Meredith Grey is single once again everyone is curious who she will end up with in the end. When they killed off Derrick Shepard a lot of people thought she would never fall in love again, but she is starting to seem open to the idea. Meredith and Alex are really close and fans have wondered for a while if Grey's Anatomy would ever go there with their relationship. Now Carter Matt is sharing what Ellen Pompeo thinks about the possibility of their relationship becoming more than just friends.
What does Ellen think?
Ellen Pompeo spoke out to TV Line and shared her thoughts on the idea of Alex and Meredith becoming more than friends. She just doesn't see it.
Here is what Ellen said, "I think they're too close… too much like brother and sister. I have super-close friends who I'm not romantically attracted to at all. So I think just because you're so in love with someone in one way doesn't mean it's a romantic love. But they certainly do understand each other a lot."
Ellen could have a really good point about these two. Alex and Meredith do love each other, but it is not in a romantic way at this time. It could end up going that way, though. Sometimes really close friends end up becoming more. When Meredith was injured this season, it looked like Alex was going to decide that he wanted more from her, but instead, he was just her support system and there to help her through a rough time. Alex even helped her with her kids when she couldn't take care of them herself. 
Would she fight this story line?
Ellen Pompeo shared that she would go there if that is what Shonda Rhimes wants to do.
She trusts her and will do whatever Shonda wants her to do. For now, they are not going there just yet. This season Meredith has a new love interest, and Alex is still with Jo. Alex is serious enough about her that he would marry her if she would decide that she was ready to take that big step in their relationship. 
Do you think that Meredith and Alex should date on Grey's Anatomy? Would these two make a great couple? Sound off in the comments section below on your thoughts and don't miss new episodes of Grey's Anatomy on Thursday nights on ABC.
Click to read more
and watch the video
or