'Grey's Anatomy' Dr. Stephanie Edwards will do something shocking
What could Edwards be doing that caused Jerrika Hinton to question the writers?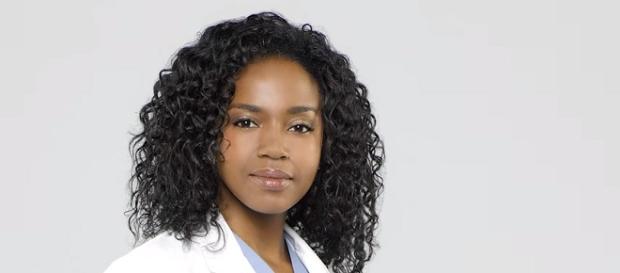 Dr. Stephanie Edwards, played by actress Jerrika Hinton, made her first appearance on Grey's Anatomy in 2012 when she joined the cast during season nine as a new resident intern. She spent some time in cardiology on Christina Yang's service until was banned from the operating room after nearly killing a patient. Most recently she has spent time in neurology on Amelia Shepherd's service. Edwards has not played a huge role in the show and is most noticeably recognized as being the girlfriend Jackson left for April after which she disappeared from the hospital for three weeks.
Is this Edwards' time to shine?
In a recent interview, Jerrika hinted that something big might be coming for her character. She said Edwards was going to be doing something that she as a person would never do.
She said, "I got on the phone with the writers a lot, and I was like, 'You're really having her do this?'" She declined to indulge more on the topic out of fear of giving away too much information, but in her words the decision is, "wow."
Hinton also posted a tweet that made fans question what was going to be happening. When asked if viewers should expect something good to happen to Dr. Edwards in the final episode, she responded, "Never expect anything good in finales! DON'T YOU KNOW YOUR SHONDALAND?!"
Never expect anything good in finales! DON'T YOU KNOW YOUR SHONDALAND?! https://t.co/ySQHcpNA3S

— jerrika hinton (@hellojerrika) April 15, 2016
Could Stephanie be leaving?
Often times on Shonda Rhimes' series, characters will get a big storyline before they are booted off the show. Stephanie's possibly big upcoming decision is making fans wonder if this is the beginning of the end for Dr.
Edwards. The other thing leading viewers to wonder if she might be leaving is Jerrika is currently filming the pilot episode for another Shonda series, Toast. Does this mean we should add her to the list of potential characters leaving? If looks like from this tweet, if it's up to her, she won't be leaving anytime soon.
I am going to stick around for as long as they'll let me 😘 https://t.co/Hrgt8JqjAi

— jerrika hinton (@hellojerrika) April 15, 2016
What do you think the upcoming storyline could be for Dr. Edwards?  Do you think this is the beginning of the end for her? Do you think they could be writing her out so she can focus on the new series? Share your thoughts in the comments below and tune in to watch ABC's Grey's Anatomy Thursday night at 8/7c.
Click to read more
and watch the video
or