GOT 6 news: Syrio's fate unveiled, new clip with Sam & Gilly, Sansa is looking for revenge
Game of Thrones season 6 latest news: Syrio's fate officially unveiled, a brand new scene ready to watch, Sophie Turner talk about Sansa's future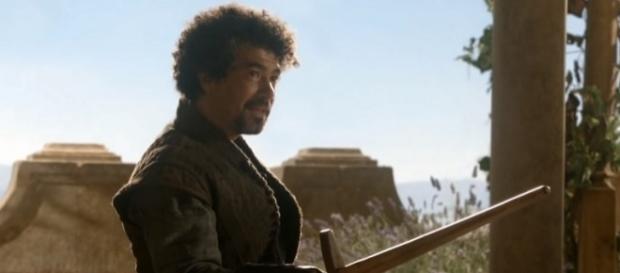 The debut of Game of Thrones season 6 is approaching, in the meanwhile, news and spoilers about the new season are washing over everyone at an increasing rate. This article will cover all the latest news and spoilers on Sansa Stark, Syrio Forel, Samwell Tarly and Gilly.
Syrio Forel: dead or alive? Here's the answer:
During an interview with IGN, Maisie Williams told Terry Schwartz that she shared one of the most popular theories about Syrio Forel. "I always was like, 'Oh, no, I feel like he's still alive'," she said.
"I always had my own theory that he and Jaqen were the same person."
Fans always dreamed of Syrio's return, but the showrunners David Benioff and D.B. Weiss told Maisie the truth: "No", they told her, "he is dead".
This is bad news for the sword man's fans. As many fans may point out, however, Syrio's fate in George Martin's book series could be different, since both the writer and the showrunners have reminded us of the possible differences between the show and the books.
Samwell Tarly and Gilly on The Way to the Citadel: A new GOT videoclip
Conan O'Brien is a Game of Thrones fan. After inviting Sophie Turner/Sansa Stark in his show he recently interviewed John Bradley, who plays Samwell Tarly in Game of Thrones. With the interview also came a new scene from Game of Thrones season 6 featuring Sam and Gilly on the way to the Citadel. Here's the new clip:
Watch out, Sansa is looking for revenge
Sansa Stark is one of the characters that has suffered more in the show, but now she is going to turn the tide.
Actress Sophie Turner on TV Line explained: "All of this injustice has happened to her the past five seasons...Now it's about her getting revenge on people who have completely destroyed her life right from the beginning".
Sophie Turner also said that the sixth season is about her "trying to eliminate the enemy" one step at the time. What's Sansa going to do then? Sansa "is building a group of trusted people that will help her get what she wants, which is — ultimately — revenge".
Click to read more
and watch the video
or