Game of Thrones Season 6: new video teaser, guess who is coming back with Thoros
New scenes from Game of Thrones Season 6 in the latest teaser released by HBO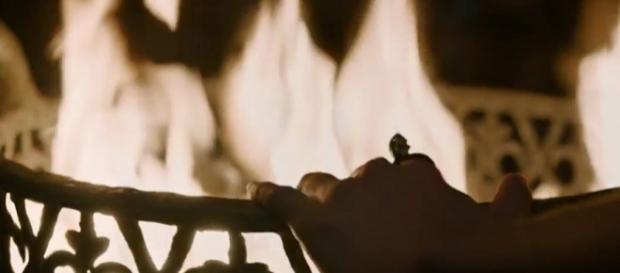 While the Game of Thrones season 6 premiere is approaching, HBO released a new teaser trailer. The latest video is mostly composed of recycled video, but we can see some brief new scenes as well. The first scene is the same shot of Castle Black already seen in the previous trailers, but now we can hear Tyrion warning us: "Whoever you are, wherever you go… someone wants to murder you." A very George Martin style opening.
GOT 6: a new teaser trailer released by HBO
In the new video trailer we can see again Jon Snow's body lying on a table.
One of the most interesting scenes features two knights of the Targaryen era ready to fight a mysterious warrior (is he Arthur Dayne? is he Gerold Hightower? Truth is, we don't know at the moment).
In the trailer we can see a few ships sailing trough a storm, probably Samwell Tarly and Gilly are on board. We can also see, briefly, Ellaria Sand in Dorne, Cersei Lannister and Jamie, Drogon flying above Daenerys and, last but not least, Tyrion Lannister approaching a dragon in Essos.
Catelyn Stark will be back in Season 6 with Thoros of Myr?
Every GOT fan who already read A Song of Ice and Fire series knows that Catelyn Stark is going to come back in the show, resurrected by Beric Dondarrion after the Red Wedding (Catelyn Stark becomes known as Lady Stoneheart after Beric Dondarrion's intervention). We didn't see Catelyn Stark in Game of Thrones Season 5 so we expect her to come back pretty soon in Season 6. Actor Paul Kaye (Thoros of Myr), according to Watchers on the Wall, will return in Season 6.
The Red Priest is a companion of Lord Beric Dondarrion and he's the one who resurrected Dondarrion in the third season; does this confirm that Michelle Fairley will be back to the show as Lady Stoneheart?
There is no certainty, but the news of Thoros' return will bring us back in the Riverlands, so everything seems to indicate that we will see again Michelle Fairley/Catelyn Stark in Game of Thrones Season 6. The season, as everyone knows, premieres on April 24, 2016.
Click to read more
and watch the video
or