Game of Thrones: how to watch Season 6 premiere for free on HBO and a brand new video
Thanks to HBO everyone will be able to watch Game of Thrones season 6 premiere for free on the premium cable network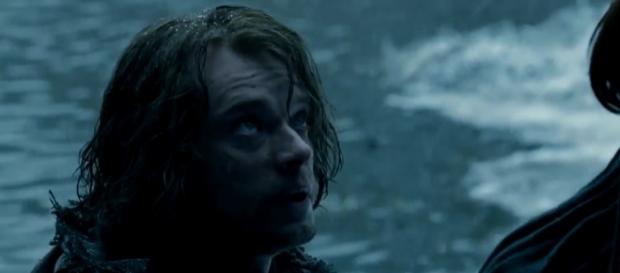 Great news for Game of Thrones fans: HBO will allow everyone to watch GOT season 6 premiere. According to The Wrap and Fortune, the premium cable network is offering a free 2-days trial period this weekend, which will allow every Game of Thrones fan to watch the first episode of GOT Season 6 lives on TV, hopefully reducing the usual massive torrenting of the show.
Letting fans watch GOT 6 premiere for free it's a smart and cool move by HBO. Other interesting shows that can be watched on the 2-days free trial are Veep (season 4 premiere), Silicon Valley and an episode of Last Week Tonight with John Oliver.
Those without cable can always get a month free trial signing up for HBO Now, which will cost $15 a month after the first 30 days if the auto-renewal option is on.
Game of Thrones news: Roose Bolton, Theon and Reek on Jimmy Kimmel Live!
Peace is possible, at least between the actors.
Recently actors Iwan Rheon (Ramsay Bolton), Michael McElhatton (Roose Bolton) and Alfie Allen (Theon Greyjoy/Reek) appeared on Jimmy Kimmel Live! and there was a group hug and a kiss between Theon and Ramsay.
Moreover, during Jimmy Kimmel Live! a short, new clip from GOT Season 6 has been presented to the audience. Here's the video with the group hug and the new clip from season 6, showing Reek and Sansa on the run, taking a dip into a deadly freezing river in Westeros:
Maisie Williams being hilarious: a new video for Nylon Magazine
Maisie Williams aka Arya Stark, one of the most loved actress in the show, performed in a new prank video for Nylon Magazine - with HBO's blessing. As Time reported, in return for free Game of Thrones swag, Maisie Williams - pretending to be an employee at Aero Hobbies, a gaming store in LA - directed customers through their favorite scenes from the series.
Here you can see Maisie Williams hilarious performance:
Don't forget that Game of Thrones new season premiere airs on April 24 at 9 p.m. ET on HBO. Other news on GOT Season 6:
GOT 6: New Video Teaser, Guess Who Is Coming Back With Thoros
GOT 6: Syrio's Fate Unveiled, New Clip with Sam & Gilly, Sansa Is Looking for Revenge
Click to read more
and watch the video
or