Fox News' Stacey Dash on Prince hours after his death, he wasn't a 'black artist'
Following the passing of Prince, the singer's life and death was highlighted on most cable news broadcasts.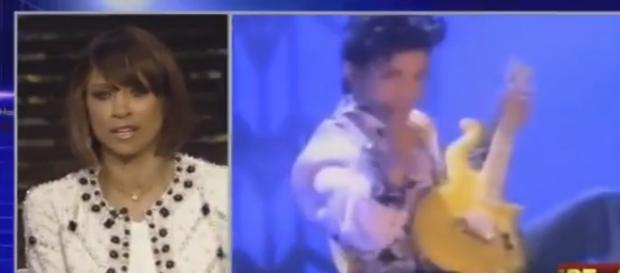 The music world lost an icon on Thursday when it was announced that Prince had passed away. As social media went viral, and fellow entertainers praised the fallen star, one cable news commentator and actress had a controversial take on Prince's life and death.
Dash on Prince
The news of Prince's untimely death instantly dominated headlines. Normal political coverage was erased on cable news as Prince was highlighted in its place. With a heated election involving the likes of Donald Trump, Hillary Clinton, and others, Prince's impact and legacy shined through.
This was highlighted on various segments on Fox News on April 21, including interesting comments from actress and political commentator, Stacey Dash.
Should've Known: Stacey Dash On Prince "You Don't See Him As A Black Artist" [Video] https://t.co/62jQNYrPo5 pic.twitter.com/R0KCID8kPg

— Bossip (@Bossip) April 21, 2016
Referring to him as "innovative" and an artist who "transcended time," Dash noted that Prince might have been small in height, "but his persona filled the entire room." Dash, who has made controversial comments about race in the past, said Prince wasn't identified as a "black artist." 
"You didn't look at him as a black artist or an artist of any color," Dash said.
The former "Clueless" star went on to praise Prince, saying, "He had a very strong message about being who you are."
Fallen icon
While the details of his death have not yet been released, Prince had been ill for the last month, reportedly dealing with a serious case of the flu. Earlier this month, Prince was forced to cancel a pair of concerts where he was set to perform in Atlanta at the Fox Theatre. Less than a week later, on his way home to Minnesota, Price's private plan was forced to make an emergency landing and he rushed to a local hospital in Illinois. While his publicist was quoted as saying "He is fine and at home" just days later, various reports said otherwise.
His last appearance was last Saturday at Paisley Park, where the visibly ill Prince kept the performance light, with a string of piano numbers.
The singer showed off his new prized guitar, but didn't play a note. "I have to leave it in the case," Prince told those in attendance, "I can't play the guitar at all these days, so I can keep my mind on this (piano) and get better."
Click to read more
and watch the video
or