Eva Mendes Pregnant — expecting baby number two with Ryan Gosling
Eva Mendes and Ryan Gosling are pregnant? This must be 'baby season'. Blake Lively and Ryan Reynolds are having their second child too.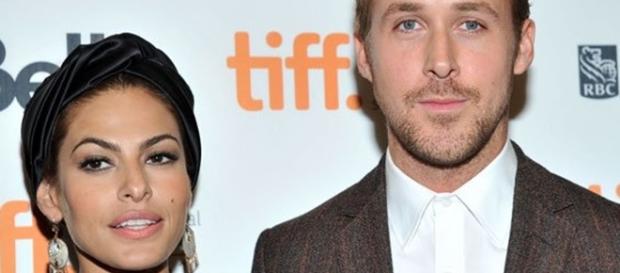 Eva Mendes and Ryan Gosling possibly let the world know that they're pregnant. Apparently, Mendes and long-time boyfriend Gosling didn't exactly make an announcement. Rather, the pregnant news came out when Eva was at a photo shoot in Los Angeles, says Toronto Sun.
The source notes that Eva Mendes was trying to hide her pregnant stomach but was unsuccessful in the attempt. That's when news of the potential baby began to circulate the internet.
ICYMI: Ryan Gosling and Eva Mendes have baby no. 2 on the way! 👶 https://t.co/9yMKd6L8mG via @PEOPLEbabies pic.twitter.com/CgOyWF9AWF

— People Magazine (@people) April 14, 2016
Yet, is the baby news actually confirmed? The Toronto Sun attempted to contact Eva Mendes' representatives for a word.
However, the source mentioned that — so far — the contact has been to no avail. Elle magazine mentions that Mendes and her companion kept their first pregnancy a secret to the public.
Eva Mendes and Blake Lively pregnant at the same time?
Interestingly enough, Eva Mendes and Ryan Gosling's pregnant "coming out" is similar to how fellow actor Ryan Reynolds and actress Blake Lively's pregnant rumors started. As the source mentions, Eva's pregnant news comes just hours after the aforementioned couple's.
Blake Lively and Ryan Reynolds are expecting their second child together: https://t.co/Byx71nSs3t pic.twitter.com/fgsxGxS0TU

— E! Online (@eonline) April 14, 2016
According to Inquisitr, Blake Lively was on-set, shooting a scene for her recent movie, The Shallows. The source notes that — similar to Mendes — Lively was wearing an outfit which revealed her pregnant baby bump.
Eva Mendes and Ryan Gosling's daughter, Esmeralda, was born in September 2014. Whereas, Blake and Reynolds' daughter, James, was born months later, in December 2014.
Report: Ryan Gosling & Eva Mendes are expecting 2nd child https://t.co/lsNsOew3kN pic.twitter.com/1Yvei8zcYK

— ET Canada (@ETCanada) April 15, 2016
According to Toronto Sun, Eva Mendes named Esmeralda after the character on The Hunchback of Norte Dame. Eva and Ryan mentioned as follows.
"We loved the name, the cartoon, and the novel. And, it just kind of kept coming back to us. It's actually a very popular Latin name, so it's easy for my father and certain family members that still don't speak English to pronounce. That was a good selling point."
What will Eva name her second baby?
The source mentions that Eva and Gosling have been a couple since 2011. During that year, they met on-set while filming The Place Beyond the Pines. They've been a couple ever since.
All in all, what do you think of Eva's pregnant rumors? Are they true? Feel free to share your thoughts in the comments, below.
Previous: Megan Fox pregnant?
Next: Yahoo! Answers pregnancy
Click to read more
and watch the video
or