Duggars allegedly fake 'Jill & Jessa: Counting On' scene where Jinger sold a car
A source is revealing he was hired to play a part on the show and didn't really want to buy a car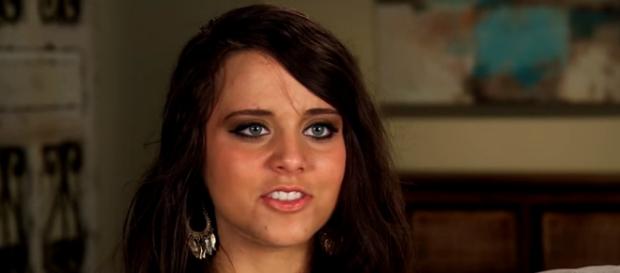 Last week on a new episode of "Jill & Jessa: Counting On" it was all about Jinger Duggar. She actually went out and bought a used car and then turned around and sold it. They cleaned it up so that Jinger could make a profit. It looked like it was a legit sale where Jinger sold it to a man who showed up to look at it. The thing is at the end of the episode they shared that this car deal fell through and she sold it to someone else.
Why did the deal fall through?
Well, it turns out that Jinger Duggar's deal fell through because it wasn't ever a real deal to begin with according to a source on Facebook.
The source shared a photo of his friend and said that he made his television premiere on this episode by playing the guy that was going to buy Jinger's car. The friend was named Eric Jensen.
Eric actually shared how he ended up being on the show by sharing that a friend of his works on the crew of the show and asked him to play the part of the guy who wants to buy a car. If this was just a role like he says, that would be the reason that the deal didn't go through like planned.
What to expect this season
This season on "Jill & Jessa: Counting On" you will get to see a lot more of the older Duggars. Jana Duggar is proving that there is a lot more to her than just taking care of the little kids. Jana is helping to build a tree house for the little kids, but the boys kind of take over her job. You will also get to see Joy Anna Duggar growing up and helping to plan a big baby shower that will air next week. The older Duggar kids are finally getting their chance to be on the show and this one isn't even really about Jim Bob and Michelle at all.
Everyone is excited to see it all play out, but hopefully they won't be faking all of the big parts of the show.
Are you shocked to hear that the Duggars would fake this part for the show? Do you think that a lot of reality shows are faked? Sound off in the comments section on your thoughts and don't miss new episodes of "Jill & Jessa: Counting On" when they air on Tuesday nights on TLC.
Click to read more
and watch the video
or