Doris Roberts' death at age 90 — 'Everybody Loves Raymond' mother
'Everybody Loves Raymond's Doris 'Marie' Roberts dies at age 90. She is greatly remembered.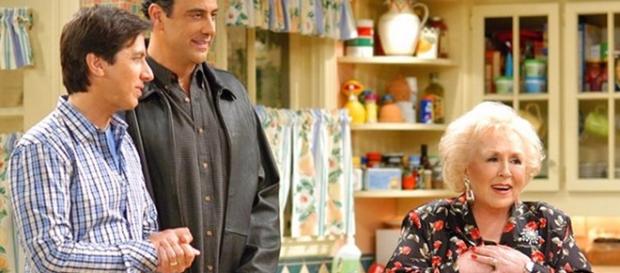 Everybody Loves Raymond star Doris Roberts died at age 90, on April 17. Roberts was mostly known for her work as Marie Barone on the aforementioned television show.
According to Los Angeles Times, Doris Roberts "died peacefully in her sleep of natural causes." This is what the family told the news source. This news has surprised many fans of the show, even some co-stars. Creator Phil Rosenthal called Doris his friend and "mom."
We loved our mom, the great #DorisRoberts. A wonderful, funny, indelible actress and friend. pic.twitter.com/539JOa8EWo

— Phil Rosenthal (@PhilRosenthal) April 18, 2016
Co-stars bid farewell to Doris Roberts
Ray Romano, star of Everybody Loves Raymond, shares a few words about Doris Roberts and how she impacted his life.
According to the source, Ray mentions that Roberts had an energy that amazed him.
According to Roberts' fellow actor, "she never stopped." He says that Doris was always helping a new actor or actress develop himself or herself into what was needed.
Also, Ray states that Doris Roberts was always busy with her charities and work, even up to her death.
The cast of #EverybodyLovesRaymond pays tribute to #DorisRoberts! https://t.co/5zsr0ZbA4B pic.twitter.com/3QF8vJeF3e

— Perez Hilton (@PerezHilton) April 19, 2016
Likewise, Doris' TV daughter-in-law, Patricia Heaton, expresses her condolences about Roberts' death. She mentions that Doris was a "consummate professional" who taught her so much about acting and the entertainment industry. She calls her "funny and tough." Also, Heaton says that Roberts absolutely loved life to the fullest.
To my beloved Marie - RIP. pic.twitter.com/TtZCySQnLK

— Patricia Heaton (@PatriciaHeaton) April 18, 2016
Doris Roberts is remembered
KTLA-5 News mentions that Doris Roberts didn't really care for the type of shows on television today.
The news source reports that Roberts stated as follows.
"I don't see anything on television that looks like love, or behaves like real love. It's all so rapid and loud. Nobody's taking the time to really look and absorb and have a reaction. We're living in a very strange age."
The news source also says that she leaves behind her son, Michael Cannata Jr., whose father was Roberts' first husband. William Goyen, Doris' second husband, died in 1983.
Los Angeles Times reports, during Roberts' life, a 2009 interview which took place with Time magazine. Doris mentioned that she was part of the Actor Studio. Reportedly, she took classes with Marilyn Monroe as well.
Doris Roberts beautifully remembered by #EverybodyLovesRaymond stars, crew and more: https://t.co/rXU0O1Gvkl pic.twitter.com/QHOKGNf3ck

— Entertainment Weekly (@EW) April 19, 2016
While Doris Roberts has departed, she will live on in memory, as well as her acting, charitable, and personal legacies.
How do you feel about Roberts' death? Feel free to share your thoughts in the comments, below.
Previous: 'Big Bang Theory's Johnny Galecki enjoys Coachella
Click to read more
and watch the video
or