'Bering Sea Gold' season 6 episode 5 recap: 'Rock Bottom'
Shawn struggles to find Tomcod gold, Zeke calls in a favor and Vernon almost loses it all.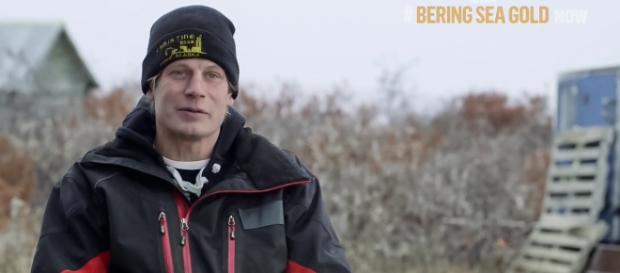 This week on a brand new "Bering Sea Gold" season 6 pushes forward with an episode titled, "Rock Bottom." The mining season has reached it's halfway point, but the fleet is struggling. Shockingly little gold has been found, and for the Pomrenke family on the Christine Rose, the Tomcod claim seems just about mined out. The stories of dredge captains Emily Riedel on the Eroica and Derek McLarty of the High Noon take a backseat this week as the show focuses on other boats in the Bering Sea.
Zeke struggles under the watchful eye of corporate
With the corporate owner of the Havilah coming into town soon, Zeke is feeling the pressure to produce a ton of gold, or at least enough to keep his job as captain.
He decides to have the boat drag him while he's diving under it so he can locate a pay streak. He eventually finds a potential spot to dredge, but soon realizes that it borders on Shawn Pomrenke's claim. Zeke seeks permission from Shawn to dredge and he agrees to allow it for a percentage. Zeke dives and dredges but despite seeing good gold, and hoping for 25 ounces, he only ends up with 13.55 ounces to show the corporate boss. To add insult, he had to pay Shawn his percentage.
Shawn earns enough gold to go to the bluff
Frustrated by the small pockets of gold he's finding, Shawn accepts that the ground he's working isn't great, but only needing 58 ounces to go to the bluff, he digs where he can. He pans some good material and finds some course gold and decides to run it, even if it is mediocre.
He can't afford to spend anymore time prospecting. Shawn does a cleanup and weighs his gold, but he falls just shy of his goal with 55.65 ounces recovered. With the deal he made with Zeke, Shawn gets an additional 2.7 ounces and he now has the 300 ounces his dad required for him to go to the bluff.
Vernon has another setback with his sub-dredge
This season has been a disaster for Vernon, but he's finally got his equipment together. He's built a rather cheap looking raft for his $250,000 sub-dredge that he floats next to his $100,000 recent purchase, the All In, which wasn't capable of holding the weight of all his gear. With all the boats that Vernon has had in his fleet over the past few seasons, one must wonder why he didn't use what he already owned. It ends up that his raft isn't properly equipped with the right sized rope to support the sub-dredge and it flops into the water and drops to the bottom of the ocean. His crew manages to rescue the sub-dredge and return it to the raft, but the sun begins to set and the day is wasted.
Vernon still hasn't captured a single nugget of gold.
Brad Kelly and kids fight, find gold
With so much failure on their shoulders, the Kelly family returns to familiar grounds in Nome where they've captured gold before. It's said that they're so broke they have enough money for one tank of gas. When Kris does find some gold he comes up to check the sluice box. It's not catching gold at all, and after some adjustments, water gets on the engine and it won't start. Of course the family fights back and forth, but finally the engine dries out and starts back up. Andy dives and they begin to catch gold for the first time this season. They do well and in the end they find 8.465 ounces of gold and they sell it immediately and get a check for $7,450.
Click to read more
and watch the video
or