A Harry Potter's actor becomes an MMA fighter and wins his 1st match: guess who he is?
An actor who performed in eight Harry Potter movies is now an MMA cage fighter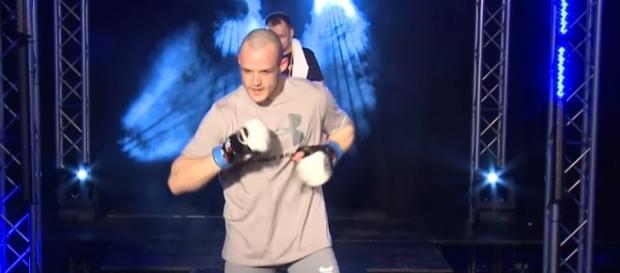 Josh Herdman, who played Gregory Goyle in 8 Harry Potter movies, is now a successful MMA fighter. Goyle was one of Draco Malfoy's best friends, along with Vincent Crabbe. He was sorted into Slytherin house; his father was a Death Eater and a supporter of Voldemort until his fall. Gregory Goyle was particularly able to perform the Cruciatus Curse, as Neville pointed out in the books. The amazing trio composed of Harry Potter, Ron Weasley, and Hermione Granger always disliked him.
J.K. Rowling in her books describes both Gregory Goyle and Vincent Crabbe as "silent, hulking bodyguards." In the books, more than once, Draco Malfoy shows little appreciation regarding Goyle's intelligence.
In the great Battle of Hogwarts, the Slytherin trio led by Draco Malfoy ambushed Harry, Ron, and Hermione in the Room of Requirement. In the fight between the wizards, Gregory Goyle was disarmed by Harry and then stunned by Hermione Granger.
Josh Herdman, the actor who played Goyle, is now 28 years old. He trained in jujitsu for the past 5 years and recently made a successful MMA amateur debut in London, defeating his polish opponent, Janusz Walachowski. Josh told the Mirror that he doesn't "see it so much as a career change" since he's passionate about both acting and fighting. The actor described MMA fighting as raw, exciting, and unpredictable. Draco Malfoy's lieutenant is now much bigger than the child from "Harry Potter and the Philosopher's Stone."
Herdman's performance can be seen in the video "Josh Herdman vs Janusz Walachowski from 'Rise of Champions 2'," recently published by ROC: Rise of champions on YouTube:
As many Harry Potter's fans already knew, while actor Josh Herdman was fighting his first MMA match, a very important news about the HP world went viral: Fantastic Beasts' screenplay is going to be published in book form, as announced by Pottermore on April 26th.
The new J.K. Rowling book will be published later this year, but it's already possible to order a copy of Fantastic Beasts and Where to Find Them: The Original Screenplay from Amazon, iBooks, Barnes & Noble, Waterstones, and other print retailers.
Click to read more
and watch the video
or