What happened to the bloodcurdling eyed protagonist of The Omen?
According to Richard Donner, he is doing fine without the world of movies.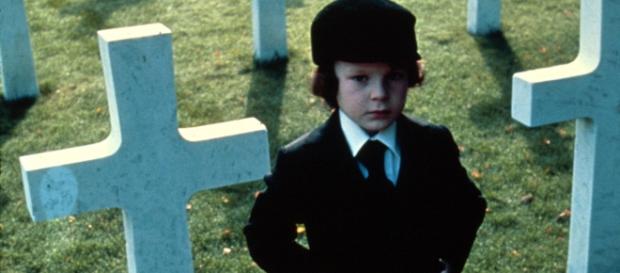 A long time ago horror directors discovered that very few things can frighten the audience as much as seemingly innocent children. Undoubtedly, one of the creepiest kids of film history is the protagonist of Richard Donner's classic from 1976. What might have happened to the actor impersonating Damien since the iconic role?
He scared everyone with his first role
An only 5-year-old English boy called Harvey Stephens impersonated the little Antichrist of the popular 1976 horror movie which was his first role.
Richard Donner, the director of the movie was so dissatisfied with the young actors at the castings that he almost chose a girl for Damien's role as children are so similar at such a young age.
Finally, they found Stephens who convinced Donner by attacking him (at his definite request) quite aggressively at the casting.
There had to be a hair coloring after the winning scene
Donner asked every applicant to play the scene when the little Damien attacks his own mother. Harvey Stephens overdid the job as he attacked the director howling, scratched his face and also kicked him in the groin. After finding the perfect brat of Satan, Donner decided to dye Stephens's blond hair to black to make him even more terrifying. The success was complete: thanks to the scary appearance and convincing play of the child actor, The Omen became a blockbuster – financially and in film history as well.
The great return... Oh no, there wasn't such a thing
Despite of playing by the side of a legendary actor, Gregory Peck (he was his father in the movie), the acting career of Harvey Stephens didn't begin at all.
After The Omen, he had a minor role in a TV film about the life of the painter, Paul Gauguin, but his career really ended after that.
Later he was in the spotlight in 2006 when he had a little cameo as a reporter in the remake of The Omen. In spite of the end of his acting career, the sometime star still attends horror meetings, where he always takes his murderer tricycle with himself, and gazes at everyone frighteningly with pleasure just like he did it forty years ago in The Omen.
He hasn't found himself in movies
Regarding his professional and private life, Harvey Stephens, born in 1970, worked as a broker at the London stock exchange at the beginning of 2000s, then he moved to Kent and worked in the real estate market. In 2002 he married a lady called Emma with whom they have already had a child – who, fortunately, hasn't attacked the parents yet (not like Damien did in The Omen)...
Click to read more
and watch the video
or