Video: Salman Khan shares Shahrukh Khan's 'Fan' trailer on Twitter
Salman Khan releases the trailer video of SRK's upcoming Hindi movie "Fan". Watch the trailer video.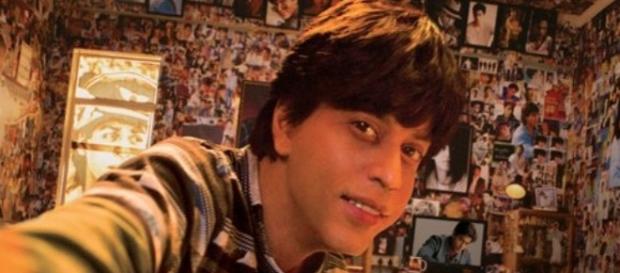 Salman Khan and Shah Rukh Khan are considered to be the two biggest stars in modern day Bollywood, and they enjoy a mammoth fan following across the world.
Both of them share a scintillating rapport in real life, but recently many sources claim that all is not well between Salman and Shah Rukh Khan and they are showing this positive vibe between each other to keep unwanted attention at bay.
Some hours back, the trailer for Shah Rukh Khan's new movie 'Fan' got released, and Salman Khan shared its link through his official social media handle.
Salman Khan's deed has shut the mouth of gossip lovers who believe that the Khans have some tiff in real life.
Through his Twitter post, Salman Khan revealed that he is a fan of Shah Rukh.
Salman Khan's recent tweet is widely considered as a clinching proof which determines the strength of his friendship with Shah Rukh.
'Fan' is touted to be a thriller movie which is all set to hit the theaters on April 15, 2016. The film directed by Maneesh Sharma features Shah Rukh Khan in double roles.
Watch "Fan" trailer:
The trailer for the film which got released some hours back has succeeded in impressing the audiences, and they are all sharing their excitement on social media pages.
The film has lots of visual effects and CG in it. The fresh makeover of Shah Rukh Khan as Gaurav was materialized with the help of intense CG works, and this demand of extensive pre-production works made the release of the film postponed from 2015 to 2016.
Scheduled to release on April 15, 2016, "Fan" looks to be a copy Robert De Niro's "The Fan".
Vishal - Sekhar has composed the music for this movie. On 16th February, the first song of the movie 'Jabra Fan' was released, and it was opened to positive reviews.
Shahrukh's another movie "Raees" will release on July 3, 2016. There are reports that Salman Khan's much-awaited action movie "Sultan" will also release on the same day. But there is no official confirmation yet.
Aditya Chopra is producing "Fan" under the Yash Raj Films banner.
Click to read more
and watch the video
or