The Underwoods' declare war on terrorism in the season 4 finale of 'House of Cards'
Frank and Claire Underwood scheme to keep the Democrats in the White House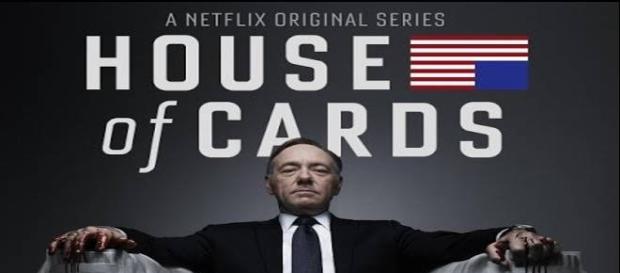 I finished watching the fourth season of House of Cards and admit that Netflix didn't disappoint. The season begins with First Lady Claire Underwood and President Frank Underwood on the verge of separating. At the end of the third season, Frank told Claire that she was nothing without him. In anger, she returned home to Texas to be with her dying mother while Frank handled damage control and denied any discord in his marriage. The press is relentless in their pursuit of a story about the Underwood marriage.
After Frank makes a speech, a disgruntled man tries to assassinate Frank. Although he survives, his loyal bodyguard Edward Meechum dies. However, he manages to kill the assassin.
The Underwoods' scheme to keep the presidency
While in the hospital, Frank has a disturbing dream about Zoe Barnes and Peter Russo, who were both murdered by Frank. After Claire realized how close she was to losing Frank, she decided to repair her relationship with Frances. Frank and Claire scheme to defeat Republican candidate Governor Will Conway.
Claire learns that her mother is within days of death and returns to Texas to be at her mother's side. Frank advises Yates to join her. While in Texas, Claire and Yates become intimate. Before Claire's mother dies, she has a dying request. She wants to speed up her death with medication so Claire can get sympathy votes in the election. After Yates and Claire return to Texas, Frank suspects that Claire and Yates were intimate.
Frank asks them to continue because he knows that Yates can give her something he can't.  
Meanwhile, the press release a scandalous story tying Frank to the deaths of Barnes and Russo. The story is released during a terrorist incident where a family is taken hostage by the ICO — the Islamic Caliphate Organization. The terrorists release the mother and daughter, but murder the father on live television. To take the heat off the scandal, Frank goes on national television and vows to destroy the ICO. The Underwoods' use the war against terrorism to take the heat off his scandal.
Click to read more
and watch the video
or