The top 5 places movie goers should visit
As movie tourism takes off more and more people are visiting rare and exotic places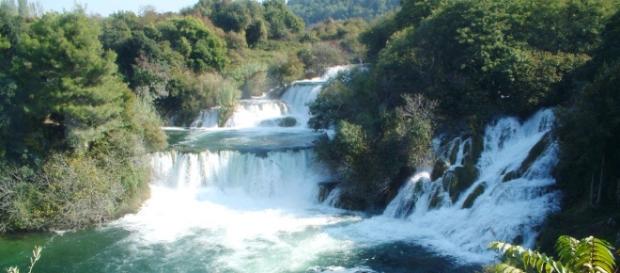 Over the past few years a new and interesting by product has emerged out of the movie industry.
Now movie goers have the opportunity to visit the places where their favourite films were made.
Here are the Top 5 places to visit:
1: New Zealand
Even if you weren't a fan of The Hobbit and Lord of the Rings, you have to admit that New Zealand's rugged scenery is breathtaking.
Tours will take you to the exact location where many parts of the movie were shot.
You can even visit Hobbiton that took director, Peter Jackson, two years to create. Time was taken to grow the grass over the Hobbit holes and establish flower gardens and veggie patches.
As well, Air New Zealand even use goblins, elves and other creatures from the movie in their in-flight safety flick.
2: Croatia
While certainly not on many people's 'Places to visit' bucket list it took the television series, Game of Thrones to show the natural beauty this country has to offer.
With a new series about to be aired, there is certainly going to be more interest in this area. Places such as Dubrovnik, Sibenik, Ston, Split and Lokrum Island are bound to further increase their popularity as the characters from Game of Thrones chase, murder and plot against each other.
3: United Kingdom
Unless you've been living under a rock, you will know that the Harry Potter books by J.R. Rowling have been made into some pretty successful movies.
And best of all, you can, not only visit, many of the places where parts of the movies were shot, you can actually join in the fun, too.
You can drop in to King's Cross Station and visit Platform 9 ¾ (don't run into the pillars, though).
You can also jump up board the Hogwarts Express, otherwise known as the Jacobite Steam Train. Based in Scotland this is a wonderful way to take the same journey Harry and his friends did as their story began.
You can even get quidditch lessons at Alnwick Castle, the scene where Harry was filmed taking flying lessons on his broom.
4: England (still)
While you are in this lovely country, dad might like to visit some of the locations where the James Bond films were made.
While mum can stroll around the grounds and stand gobsmacked at the vista of Downton Abbey.
The British Film Commission says that 10 per cent of visitors coming to the UK do so because they want to experience the country just like their favourite movie characters did.
5: North Africa
Many people don't put deserts on top of the favourite places to have a holiday.
Who needs burning sun, dry throat-bleaching winds and nothing to see (literally nothing to see)?
But take into consideration that movies like Star Wars, Mad Max, Indiana Jones and The English Patient were made in North African countries and you could find yourself there with a lot of other tourists.
Not only are fans enjoying the futuristic, barren landscapes but their dollars are helping to establish parks and preserve areas for generations to enjoy.
So, what are you waiting for?
Book your holiday, pack your bags and prepare to enjoy some of the most stunning environments our planet has to offer, all courtesy of Hollywood.
Click to read more
and watch the video
or