The actor who shouldn't have been left out of Titanic
If there was a remake of Titanic, Paul Rudd would surely get the main role after this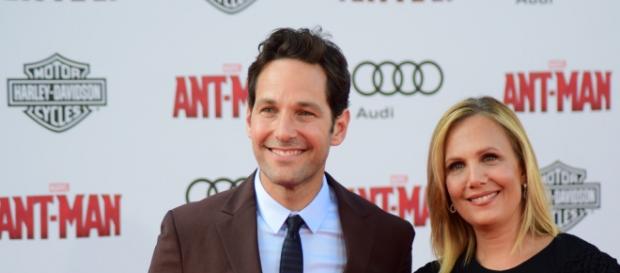 Paul Rudd would have been a great choice for Jack's role in James Cameron's insanely successful romantic disaster movie for many reasons, but unfortunately, Leonardo DiCaprio took the role away from him. The star of Ant-Man talked about the casting in an interview, and with the cooperation of Diane Lane, he could play the famous happy scene.
Julia Roberts knocked out Diane Lane too
Paul Rudd and Diane Lane were the guests of The Late Late Show, where James Corden asked them about the roles they hadn't gotten.
Lane wanted the main role of "Pretty Woman," but she added that the casting had been based on the original, gloomy and dramatic screenplay. Instead of drama, the audience got a romantic comedy movie.
The movie, which has become a Cinderella story, was originally about a cocaine addicted prostitute. For example, the romantic ending with the limousine and Richard Gere climbing up the fire escape wouldn't have happened, instead, the millionaire man would have thrown the hysterical Vivian out of the car. Finally, not only the fans, but Julia Roberts could also be happy for the cheerful movie which became a romantic classic.
He wanted the main role of Titanic because of his family
After the star of Under the Tuscan Sun and The Man of Steel, the always funny Paul Rudd was the next interviewee, and wasn't beaten in the competition of lost roles. The star of "Ant-Man" said that he had really wanted to impersonate Jack from "Titanic" as his father was a historian who was conducting research on the catastrophe of the Titanic.
So Paul heard a lot about it during his childhood. Rudd had never told this story anywhere before.
Would Paul Rudd have had more chemistry with Kate Winslet?
The host couldn't behave, and he asked Diane and Paul to play the romantic scene in which Jack (Leonardo DiCaprio) and Rose (Kate Winslet) were balancing in the prow, enjoying the salty sea breeze. Seeing Rudd's great play, we can only say that everyone can be sorry that he didn't get the role in the end.
Click to read more
and watch the video
or