Sportscaster Erin Andrews appears in court against stalker Michael Barrett
Fox sportscaster breaks down in court describing horror of finding nude photos of herself online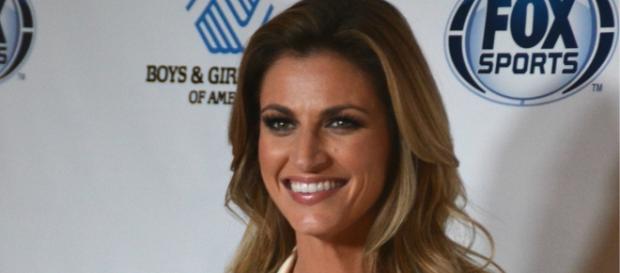 Erin Andrews is a well-known sportscaster and TV host. Andrews said that she's had dreams of being a sportscaster ever since she was a little girl, and she finally became one. However, after a man secretly took nude photos of her and posted them on the Internet, Andrews feared that all of her dreams would come to a screeching halt.
Not a publicity stunt for Erin Andrews
As she sat at the witness stand Monday, Andrews broke down in tears and told the court that everyone she knew thought the pictures had been a publicity stunt to bring her more viewers.
The idea that people believed she orchestrated the situation on purpose has ripped her apart. Andrews said she is taunted everyday by people who have seen the video that Michael David Barrett put on the Internet.
Barrett had been staking Andrews for quite some time before he secretly took the pictures. After trying to sell the photos to TMZ he simply posted the nude photos on the Internet.
Due to her reputation being under a lot of fire, Erin Andrews is rightfully suing Barrett and the Marriott hotel she was staying at for $75 million. She has said the incident has left her depressed, anxious, and fearful.
Barrett appears via taped testimony, admits to filming Andrews and others
Barrett testified in court early Monday morning via a video tape in which he admits that he took the photos of Andrews in order to make money. He also claimed that he chose to take the photos of Andrews because he noticed how popular she was on Yahoo.
Barrett was able to get the photos of Erin Andrews by renting a room next to hers and manipulating the hotel door's peephole in a way that allowed for him to have enough room to take multiple pictures of Andrews without being caught.
Due to Barrett's former job as an executive with a Chicago-area insurance company, he had to travel a lot. Barrett also admitted that in the time that he traveled periodically for his job, he took nude photos of about 10 other unsuspecting women. 
As of right now, Barrett has spent more than two and a half years in federal prison.
Jurors must decide if Marriott Hotel is Partially Liable
While it is very clear to jurors that Barrett is definitely to blame for Andrews' misery, they still have to determine whether or not the hotel Andrews stayed at was actually negligent in any way. The jurors believe that Andrews definitely went through an experience that no one should have to go through; however, they also believe that the hotel may have done everything they could have to ensure Erin Andrews' safety.
Click to read more
and watch the video
or