Sarah Palin to star in a 'Judge Judy; reality courtroom TV show
Syndicated TV program featuring the former Alaska governor to start airing in 2017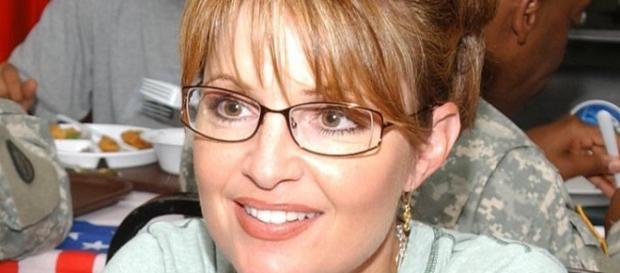 Sarah Palin, who has left off campaigning for Donald Trump to attend to her injured husband Todd, has just concluded a deal with a Montana based production company called Warm Springs to star in a reality courtroom series similar to Judge Judy. The effort, being put together by a team that includes the same executive who created the Judge Judy and Judge Joe Brown shows, will shortly shoot a pilot and then will be shopped around to various TV stations as part of a syndication deal.
Palin has served in a number of elected offices, including that of governor of Alaska. She ran for vice president of the United States in 2008 and since then has campaigned successfully for a number of political candidates.
However, she has never served in the judiciary branch and lacks a law degree. However, according to a source in the People Magazine article, ""Palin's telegenic personality, wide appeal and common sense wisdom make her a natural for this kind of format, and she was Warm Springs' top pick for this project."
Besides politics, Palin has starred in a couple of other Reality TV series. "Sarah Palin's Alaska" ran for one season on The Learning Channel. "Amazing America with Sarah Palin" has thus far run for two seasons on the Sportsman's Channel.
Palin is also the author of a number of books, including "Going Rogue" and "America by Heart."
The idea of Palin adjudicating disputes for entertainment is a fascinating one, to say the least. Unlike Judge Judy, Palin is already a celebrity and therefore will bring that history into her television courtroom.
She has dealt with everyone from oil company executives to political rivals to snarky journalists. She should have no problem managing parties in an arbitration process who are engaged in a legal dispute.
Will "Judge Sarah" or whatever the show is called provide entertainment? Judge Judy's success stems from the fact that she is a hard-nosed, no nonsense person who is not shy of bringing down the gavel on individuals who get out of hand. Palin might be able to bring that quality off as well. The show is slated to bow in 2017.  
Click to read more
and watch the video
or