Sarah Palin gets new reality show similar to Judge Judy
Sarah will be returning to TV in a new court room series starting in 2017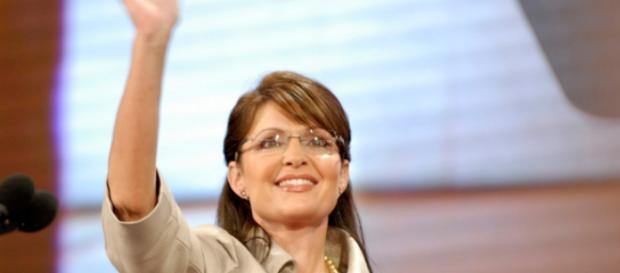 In surprising news today, Sarah Palin now has a new reality show, but it's nothing like the one she did before. She has decided to turn herself into the next Judge Judy and actually do a reality show that will be similar to it. Sarah Palin fans can't wait to see her, but of course others aren't thrilled about the idea. This new show won't be coming until 2017, so don't expect to see her anytime too soon. This show will be like a lot of others on television today.
The Pilot
Sarah Palin is still in the very early stages of this show and hasn't even made the pilot yet.
She did sign a production deal in February with a Montana-based company called Warm Springs, according to Howard Bragman of Fifteen Minutes P.R., a veteran public-relations executive who represents Warm Springs.
So far, she doesn't even have a name for her show, but everyone can't wait to hear what she comes up with for the series.
Even though Sarah Palin is not a lawyer, somehow she has to sell this show to a network. She will be meeting with a lot of different places and trying to get them to want to be involved in this show. The company she is working with, Warm Springs, is also the one behind "Judge Judy" and "Judge Joe Brown" so they obviously know what they are doing in this genre. Her new show will just be a great addition to the ones they have already. 
Sarah Palin's TV shows
When it comes to reality television, she is not a stranger. Her show "Sarah Palin's Alaska" was on TLC back in 2010. She also had the show "Amazing America With Sarah Palin." Now she is not doing any reality shows so her schedule is clear for this one.
It could end up being five days a week, so it will keep her pretty busy. Right now, she is helping out Donald Trump in the 2016 Republican presidential campaign, but that will be done before her new show would start filming considering she is just now doing the pilot. 
Are you excited to hear about this new show? Do you plan to watch her in her court room series? Sound off in the comments below. 
Click to read more
and watch the video
or