Rory Feek reveals Indiana hasn't asked for Joey since her death
Joey Feek recently lost her battle with cancer and her husband Rory is still sharing details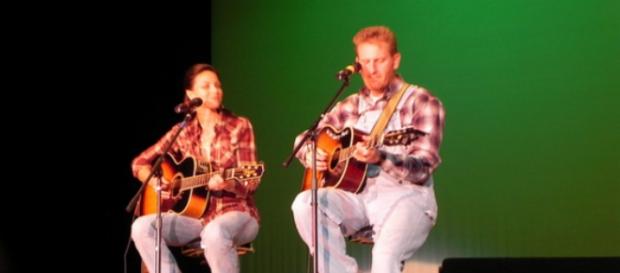 Country singer Joey Feek recently lost her battle with cancer, leaving behind her husband and sweet little girl Indiana. Rory's little girl is just two years old. Now Rory is sharing that as they spend their first Easter without his wife, Indiana isn't even asking about her mom yet. This does make it easier, but isn't a great thing either. Of course, they don't want her to forget her mom and the bond they shared. 
What Rory Shared On His Blog
Rory spoke out and shared the details about what is going on with their family now.
Rory Feek actually feels sad that Indiana isn't asking for her momma. He explained that it seems like she doesn't even notice that she isn't there. He went on to share that back in November when they realized things were not good Joey decided she wanted Indy to have a great relationship with her dad because she would not be around.
They made sure that Rory was closer to her and that she saw Joey less often. This would make the entire thing easier on their daughter when her momma passed away. It seems to have worked for them. He did share that she doesn't quite know why her papa is sad right now. 
Tears From Strangers 
Joey Feek was an amazing woman and very popular with fans. Her husband shared that strangers come up to them and their tears fall when talking to them. He did a great job of documenting his wife's life to share with their daughter Indiana someday. They have videos and pictures and so many ways to make sure that she knows how amazing her mom was before her death. Her dad does believe that Indiana will somehow remember those first two years of her life that she got to spend with her mom.
Right now they have a temporary cross set up where Joey is buried on their land.
Every single day Rory takes his little girl down there to see her. He shares with her what happened that day and Indy is there to hear it all. 
Are you shocked to hear that Joey Feek's little girl hasn't been asking about her mom? Hopefully fans will get to see Rory at the upcoming awards for country music. Sound off in the comments below on your thoughts.  
Click to read more
and watch the video
or