Pamela Anderson has been naked in a different sense
The 48-year-old star removed her makeup for a short film set in the future and showed she's good not only at undressing.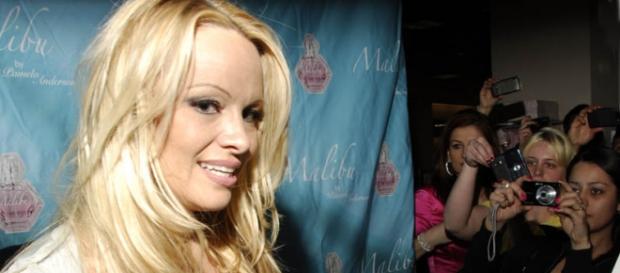 Luke Gilford is a 29-year-old fashion photographer and filmmaker from Los Angeles, who decided to discover Pamela Anderson again and show what's behind the sex symbol appearance that everyone knows. Gilford was collecting ideas and befriending the former model and Baywatch-actress, who became a fashion designer and fights for the rights of animals too. The results are a special photo collection and an exciting short film.
Beautiful, strong, but still vulnerable
The protagonist of the almost ten minutes long short film titled Connected is an exhausted and unhappy spinning instructor in her late forties, who is worried about aging and has self-esteem problems.
So she enrols a course which promises to solve all her problems and connects her to the universe. A part of the program is a self-esteem increasing record (with the charming voice of Jane Fonda), that the woman impersonated by Anderson listens to all the time.
But as she cannot feel any difference, soon there is a high-tech operation in luxurious villa in Los Angeles.
Pamela Anderson doesn't mind that her natural face and not retouched body can be seen repeatedly during the movie. Pamela and the director wanted to show a beautiful and strong, but vulnerable side of the character and the actress as well. "Playing this role was very refreshing as the character is in a similar situation as me" – the actress told the reporter of The New York times.
A certain period is over in her life
The main role of Connected might be the most complex acting task of the actress who in the movie was meditating, smoking weed and measuring her skin in the mirror. She managed to show her vulnerability but it would be an exaggeration to say that her acting was convincing.
During an interview she said that the last naked Playboy cover of the January/February issue on which she was posing is not only a magazine, but means an ending in her life as well. The actress trying to get rid of undressing and being a sex symbol hasn't got too far yet as she still takes her clothes off for animals rights. She was promoting her last vegan shoe collection with a nude photo series wearing a black wig.
Click to read more
and watch the video
or