Mad Max Costume designer receives a lacklustre reception
And yet, Jenny Beavan's contribution to Mad Max: Fury Road won her an Oscar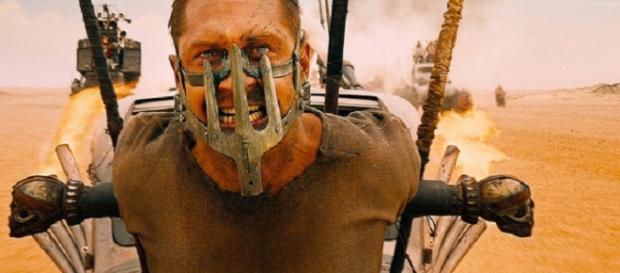 When British costume designer, Jenny Beavan, was awarded an Oscar for her creations in Mad Max: Fury Road, you would have thought that the audience, Hollywood's finest, would have applauded with vigour.
This wasn't quite the case.
Beavan strolled down the aisle wearing a black faux-leather jacket and a scarf. She wore boots, sensible black boots, and pants. She said her outfit was a sort of homage to Mad Max with a sequenced symbol on the back of the jacket designed to mimic the film's protagonist, Immorten Joe.
Perhaps the showbiz elite didn't realise who she was because she wasn't wearing a gown, pearls, diamonds and high shoes.
Perhaps the audience were just too tired, as Beavan herself claimed – either way, the Vine video of their lack of enthusiasm has gone viral.
It has been watched 37 million times since it was released on February 28.
Are you thinking that she's just not famous enough?
Well, this is her second Oscar (one more than DiCaprio). She won the other one for costume design for the film, A Room with a View, in 1987.
She has been nominated for a further 8 Oscars.
As well, she's won a whole host of other awards for her creative and inspiring designs including a BAFTA and a Costume Designers Guild Award.
Beavan told the press she wanted to send a message to women all over the world by dressing down for the Oscars.
She said she feels more comfortable in jeans and felt that she would look ridiculous if she did dress up in a gown because, as she says, she's short and fat.
She said if she was nominated again, she'd still wear trousers and perhaps match them somehow to the film.
Beavan wants women to feel positive about themselves.
Her courage should be applauded by people across the globe. While she said she thought it would be a bit of fun, there is something serious about what she's doing.
Once the Oscars was underway, there was a lot of focus on the fashion. This was primarily directed at women; let's face it, the men all wore suits.
The gowns were either fabulous, stunning and wonderful or downright awful. None were middle of the road.
Beavan managed to dodge all this superficial nonsense, forcing people to concentrate on her talent.
Beavan is delighted with the award and said that creating the costumes for Mad Max: Fury Road was very different from what she normally does.
The costumes had to match the futuristic, wild atmosphere of the set and the props. And Beavan did a marvellous job, claiming she was thrilled to have been asked to bring George Miller's concepts to life.
And, it is for this fact that she should be applauded for – her work, her creativity, her genius – not her blinking dress!
Click to read more
and watch the video
or