Harrison Ford will return for 'Indiana Jones' in 2019
Director Steven Spielberg will again helm the Disney film about archaeology.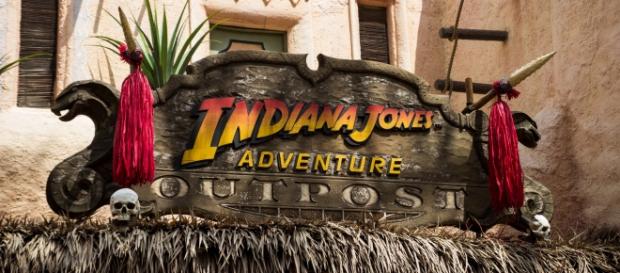 Fans of Harrison Ford should be rejoicing right about now as it's been revealed that the actor will definitely return as his legendary character Indiana Jones in 2019. Disney has tagged original director Steven Spielberg, this time most likely without the help of George Lucas, to direct the motion picture. Spielberg and Ford last teamed up over a decade ago for the fourth installment in the series with "Indiana Jones and the Kingdom of the Crystal Skull," a film that was not exactly well received by fans and critics alike.
New 'Indiana Jones' movie yet untitled
While the yet to be titled "Indiana Jones" film will be released on July 19, 2019, no title or movie details have been discussed with the media yet.
It's safe to say that the film will be about archaeology or some sort of archaeological experience or adventure, but exactly what the plot will be about remains a mystery, and probably will remain shrouded from the light of day for a while. Only time will tell if the movie details will be held as close of a secret as they were for Disney's recent "Star Wars: The Force Awakens."
First Disney 'Indiana Jones' movie
Steven Spielberg and George Lucas teamed up with Lawrence Kasdan for the original 1981 film, "Raiders Of The Lost Ark." Lucas had the story, Kasdan turned out a screenplay and Spielberg was the director. So far no word has been given about who will come up with the story for the fifth move or who will be writing the screenplay. Kasdan wrote the screenplay for "Star Wars: The Empire Strikes Back" and the recent "Star Wars: The Force Awakens." Disney purchased Lucasfilm in 2012 for $4.05 billion dollars, which included both the "Star Wars" and "Indiana Jones" franchises.
Disney follows the money trail, again
This is the second major film reboot for Disney since the purchase of Lucasfilm. The recent "Star Wars" reboot was very lucrative for them with domestic ticket sales in excess of $930 million dollars and worldwide box office receipts adding up to over $2 billion dollars. Harrison Ford also starred in that film as his legendary character Han Solo. With the four "Indiana Jones" films grossing $4 billion dollars worldwide, Disney is once again on the chase for money to pay off their expensive, but so far profitable, purchase of Lucasfilm. The budget for "Star Wars" was reported to be around $200 million dollars.
Click to read more
and watch the video
or