The actor gave an interview, and as usual, he simply ignored the questions which he didn't want to answer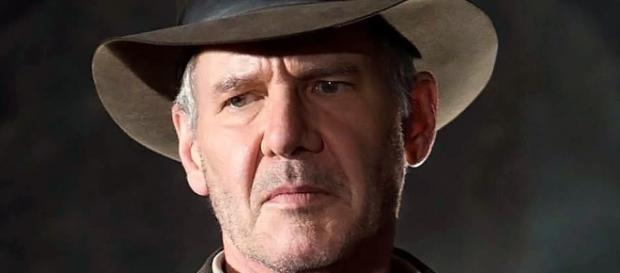 The DVD version of Star Wars: The Force Awakens will become available in stores from 1st April. Among the extra features of the DVD, we can see how excitedly the crew members were waiting for Harrison Ford, the actor playing Han Solo, to step into the Millennium Falcon after so many years. During an interview conducted in order to advertise the DVD that is to be released, the actor talked about that, as well as how much he was waiting for the new Indiana Jones movie.
Details still kept under wraps
Harrison Ford, the 73-year-old actor is masterful in the art of avoiding questions. Before the premier of Star Wars: The Force Awakens, he did everything in order to keep the most important details of the story secret.
And he didn't tell anything in relation to Han Solo or the newest Indiana Jones movie either. Harrison Ford was a guest at a show titled Jimmy Kimmel Live, because of the upcoming premiere of the DVD and Blu-ray versions of Star Wars: The Force Awakens. And as usual, Ford refused to tell any secrets about the next Star Wars movie.
Ford had a great time with the host who even showed a part of the extras from the DVD which will be available in stores in the coming days. In one of the background scenes, we can see the crew of the movie excitedly waiting for the actor to enter the Millennium Falcon after so many years away from the classic ship (similar, no doubt, to the way the crew felt in 2005 when actor Hayden Christensen donned the suit of Darth Vader in the previous trilogy). After that, the clever cameraman recorded the director, J.J. Abrams as well, who was telling the camera that the actor was great.
In relation to the newest Indiana Jones movie, Ford only told that he was looking forward to the cooperation with the director, Steven Spielberg. "I'm very excited about shooting the movie with Steven and impersonating this character who made so many people and me happy" – the actor said, who is really looking forward to the cooperation, and playing the role of the fictional archaeologist, Indiana Jones again.
Click to read more
and watch the video
or