George Martin, often cited as 'Fifth Beatle,' has died at 90 years old
The legendary musical genius produced The Beatles, also known as The Fab Four.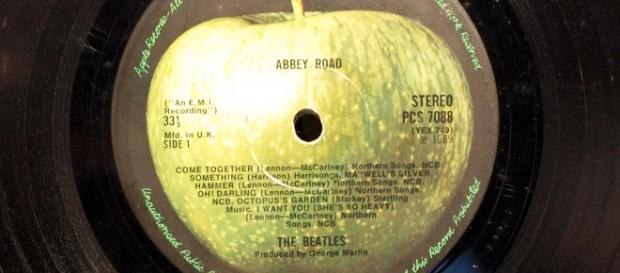 Major News outlets such as The Associated Press, Fox News and The New York Times are all confirming that George Martin, often referred to among fans as the 'Fifth Beatle,' has died on March 8, 2016 at 90 years of age. The legendary musical genius most famously produced The Beatles, also known to fans as The Fab Four. The Beatles were Paul McCartney, John Lennon, Ringo Star and George Harrison.
Early years of George Martin
George Martin came into the world on January 3, 1926 and hailed from HIghbury, London, England.
Martin was known for many things throughout out his storied career and is remembered as a record producer, conductor, musician, composer and arranger, mostly for his work with The Beatles during the peak of their career.
Martin's early interest in music was apparent at age six. Martin would work at the BBC and then Parlaphone during 1950-1955. In early 1962 Martin would eventually cross paths with The Beatles and the music world was forever changed.
George Martin and The Beatles
Martin would really intertwine himself into The Beatles and their musical career. One of his more impressive bits of arrangement come in the song "Eleanor Rigby," where Martin, in the same vain as Bernard Herrmann, conducted and scored a strings-only accompaniment to the tune. Martin was also very heavily involved in the score and arrangement of "Yellow Submarine." Martin's direction can be very clearly heard on "Sgt. Pepper's Lonely Hearts Club Band," especially during the climatic orchestral "A Day In The Life," during which Paul McCartney and George Martin were both conducting things on the day it was recorded at the studio.
Hall Of Fame induction
George Martin was among the 1999 Rock and Roll Hall of Fame Inductees and was given entrance as a non-performer. It should be noted that George recorded The Beatles from the very beginning to the very end of their careers, aside for the work done with Phil Spector on the "Let It Be" post-production. A special edition of "Let It Be" erases the Spector contribution to the album and offers a "Naked" version which is more friendly to Martin's production. Martin leaves behind four children and Judy Lockhart Smith, his wife for almost a half-century.
Click to read more
and watch the video
or