Disney to hold nationwide casting call for 'High School Musical 4'
The studio hopes to cash in on America's current love affair with musicals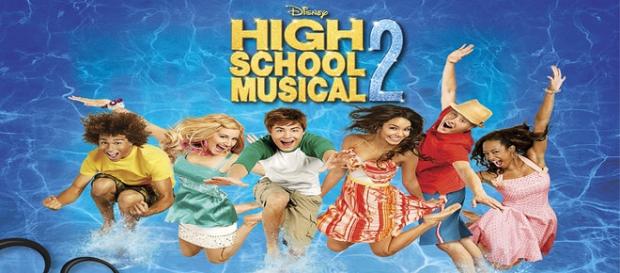 "High School Musical" is making a comeback! After an eight-year wait, Disney has announced that they will be making a fourth "High School Musical" movie. Hoping to cash in on the popularity of musicals on television right now, the studio is adding another movie to the franchise.
New Cast, New Director for 'High School Musical 4'
The movie will have a fresh start, including a new director, cast, and storyline. Disney has announced that the story will still take place at East High with the Wildcats; however, they will face off against their rivals, the West High Knights.
For the younger generations that do not remember the original movie, "High School Musical" tells the story of two teenagers, Gabriella Montez (Vanessa Hudgens) and Troy Bolton (Zac Efron), who are trying to find love and happiness while juggling the struggles of dealing with a complex high school hierarchy.
No details about the new storyline were released, but it's sure to include romance and the angst of making your way through high school.
New Faces Needed
Having a completely new cast may make fans of the franchise a little sad. However, this may be a necessary evil, considering the fact that it has been 10 years since the first movie came out. Hopefully Disney will be able to make this movie as engaging as the other movies in the franchise.
Looking back, the original films describe some pretty common issues that teenagers experience. The only difference is this: in the movie, problems are solved through entertaining musical and dance numbers. If only real life were as simple.
Unfortunately, Kenny Ortega, the director and choreographer for the three previous "High School Musical" movies, will not be returning to the franchise.
Instead, Jeffrey Hornaday will be taking over the position.
Disney to Hold Open Casting Call in US
Disney also announced on Tuesday that they will hold an open casting call for young actors in the United States.
With all of these things going on, one cannot help but wonder where the original cast members such as Vanessa Hudgens, Zac Efron, and Ashley Tisdale are today. Hudgens recently starred in the Fox live broadcast of the musical "Grease," Efon has been busy making movies such as the comedy "Dirty Grandpa," and Tisdale most recently appeared in the TBS series "Clipped." Fans of the movies also wonder if any of the originals cast members will making cameos in the new High School Musical fourth installment.
Click to read more
and watch the video
or