Did Selena Gomez finally find her real love?
American singer could be finally over Justin Bieber as she is moving on with another man.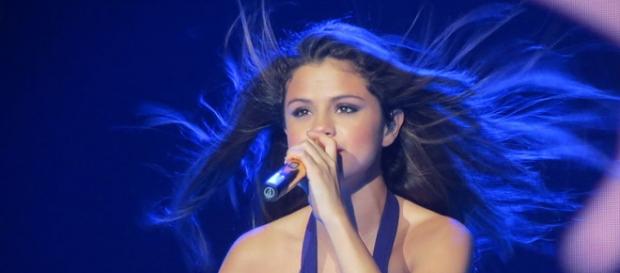 This could be the end of the "Jelena" story. Selena Gomez is moving on with Samuel Krost, who she's dating for a several months, according to Celeb Dirty Laundry news. Her new romance had allegedly started last November, right after Selena had a fling with One Direction's star Niall Horan. The romance with Samuel should mark the final ending in the rumors of a comeback between the 23-year-old singer and former boyfriend Justin Bieber. 
Selena's dating Gigi Hadid's ex-boyfriend
Selena's new boyfriend is not a famous guy.
After Justin Bieber and all the media attention, the couple had to handle, the former Disney star chose a regular man. He just graduated from New York University, in 2015, with a degree in Business and he works as a merchandising executive, at Onia.
Although, he has a lot of famous friends, like the supermodel sisters Gigi and Bella Hadid.
Samuel Krost could get closer to Selena, through Gigi Hadid, with whom he had a fling in the past. Gigi is one of Selena Gomez best friends, as they have a kind of "glam squad", also with Taylor Swift and Karlie Kloss. 
BFF Taylor is not happy 
Taylor Swift is, probably, Selena's best friend. But even if Selena is thinking about moving on with Samuel, she has not (yet) the support of her BFF.
Recently, Selena was spotted on a date with Taylor's brother, Austin, and the blonde beauty was really excited with the reunion of her best friend with her brother, especially because she doesn't trust her best friend's instinct to pick a man. And she always blames her friend for dating Justin Bieber.
Justin Bieber is getting left in the past
As Selena Gomez is moving on, Justin Bieber was left in the past.
Selena and the Canadian singer were one of the most famous couples for years, and fans keep dreaming with a "Jelena" reunion. But, now that Selena Gomez seems really happy with Krost, Hailey Baldwin could finally breathe, peacefully, and keep Bieber by her side.
According to a source who spoke to Celeb Dirty Laundry, Selena and Samuel were "acting very lovey-dovey", recently. 
Click to read more
and watch the video
or