Cult classic anime FLCL sequel in the works
The anime FLCL, also known as Furi Kuri, is getting 12 new episodes in FLCL: Season 2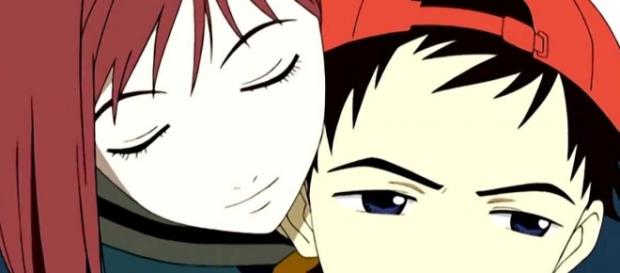 The classic 2001 anime "FLCL" (also known as Furi Kuri) is well known for its perfect insanity, and has garnered quite a fan following. Now, 15 years later, FLCL is getting a sequel consisting of two more seasons thanks to Toonami and Adult Swim.
Season 2 will run for two six-episode seasons, and will have cameos from the original anime. The series will air on Toonami's Adult Swim evening programming, which is known for its strange and unique adult cartoons. This provides hope for fans, who seem unsure about whether to be excited about or dread the upcoming sequel of this classic slice of weirdness.
Old names meet new faces
The new series will take place years after the events of the original. It will focus on a new protagonist named Hidomi, who (like many anime protagonists) believes herself to be quite ordinary. War is waging between the Medical Mechanica and the Fraternity, but Hidomi is just an average teenager who isn't too concerned about what's going on in the galaxy. That is, until Haruhara Haruko comes to her school and turns her life upside down.
Suddenly, Medical Mechanica sets its sights on Hidomi's town, and begins attacking it.
Soon, Hidomi discovers that she is not quite as ordinary as she'd thought. Inside her is a secret that can save her town -- but she'll need Haruko's help to unlock it.
What we might expect
If the sequel takes its cues from the original, the 12 new episodes will explore more than just an intergalactic war. It will probe into what it's like to be a teenage girl growing up and learning what makes her who she is. It may cover similar ground as the original in terms of puberty and discovering your body and its strange new features as you grow.
On the other hand, it might be something completely new and unexpected. Whatever it is, hopefully it won't disappoint fans. And hopefully it will have another manga-strip segment -- even if they did promise never to do it again.
The original FLCL
The original anime consisted of six episodes, and featured aliens, robots, an analogy for puberty in the form of a horn growing out of a boy's head, and a bass guitar player with a penchant for baseball and Vespas. It was originally developed by Gainax, although the rights were later sold to Production I.G.