Child star Patty Duke passes away at 69
A look at the life, career, and death of one of America's sweethearts as the world mourns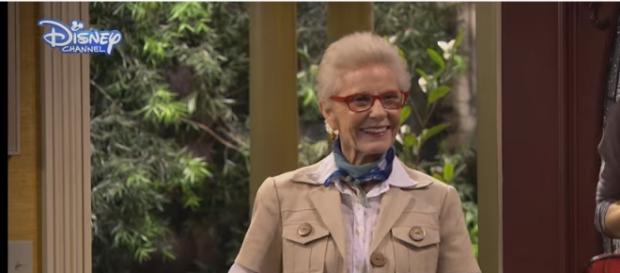 Actress and former-child star Patty Duke has died
Her final moments taking place at a hospital in Idaho, it is currently believed her cause of death was sepsis from a ruptured intestine.
Born Anna Marie, Duke had a varied career in film, from her big break in The Miracle Worker, where she portrayed Helen Keller, and Valley of the Dolls. However, for many, Duke's biggest claim to fame was her own television show, The Patty Duke Show, from the 1960's. The premise of the show involved Duke playing a pair of identical cousins, explained as being the respective daughters of a pair twin brothers, the extroverted, All-American Patty Lane and the mild-mannered Cathy Lane, who was also a bit more worldly, having been brought up in Europe. 
In popular culture, the show was often remembered as being the inspiration for later twin-based sitcoms, from Sister, Sister to Liv & Maddie, the latter also notably reusing the premise of one actress playing both twins. In fact, younger audiences may recognize Duke; she recently made a guest appearance on the aforementioned Liv & Maddie, playing the titular twins' grandmother, as well as her own twin sister, an obvious homage to her older show.
More recent work
Duke had also made a name for herself in recent years reprising her Patty Lane persona, as well as Cathy, for ads explaining Social Security and how to apply for it online, including one playing herself, probably playing on the fact that the people who need Social Security now were once the children who grew up with her show.
That said, Duke's life was not always a glamorous one. Duke had been diagnosed with bipolar disorder in 1982. Turning it into a blessing in disguise, Duke became an advocate for mental health issues, publicly discussing mental health and advocating for treatments later in her life, helping to break stigmas for those in her position.
Duke is survived by her husband, Michael Pearce, as well as her children, including actor, Sean Astin. Her final film, Power of the Air, is set to be released in 2017. Many of her colleagues in the acting field have also shared their condolences over her passing on social media:
Brave, outspoken & humanitarian who played Helen Keller in "Miracle Worker," Oscar winner Patty Duke passed. I will miss her. RIP.

— Marlee Matlin (@MarleeMatlin) March 29, 2016
Very saddened on the passing of Patty Duke. She was a wonderful friend on Twitter. Condolences to her family.

— William Shatner (@WilliamShatner) March 29, 2016
Patty Duke has died. Thank you for sharing your talent with us for all these years. #neelyoharaforever pic.twitter.com/sCrArGVbT1

— rose mcgowan (@rosemcgowan) March 29, 2016
Click to read more
and watch the video
or