Bobbi Kristina Brown's Autopsy Results Unsealed
Drugs and water immersion leading to pneumonia and brain damage stated as reasons for death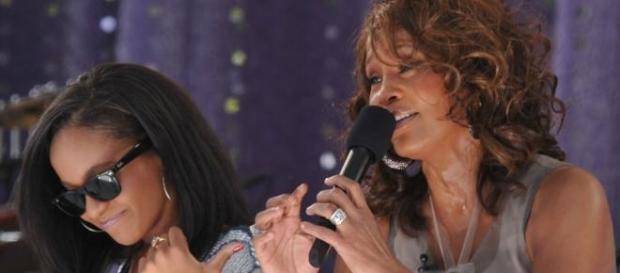 The Bobbi Kristina Brown autopsy results were finally released today, long after the aspiring singer and actress died on July 26, 2015. The autopsy results were sealed in September 2015. 
Cause of death revealed
Superior Court Judge Henry M. Newkirk of Fulton County, Georgia, ordered the report to be unsealed on March 3. Shortly after this announcement, Fulton County's Medical Examiner released a statement confirming that the report had been unsealed, however no information would be released until further court orders.
That order came this morning.
The official cause of death was listed as pneumonia. As expected, the autopsy states that drug intoxication and immersion in water caused brain damage that led to the complications that ended in her death.
Prosecution opposed release of Bobbi Kristina Brown's autopsy results
The decision to lift the protective order from Bobbi Kristina Brown's autopsy results was opposed by county prosecution, based on the likelihood of jeopardizing the still-active investigation of her death by police officials. Prosecutors contended that the release might affect the integrity of the criminal investigation.
A motion had been filed by local media organizations arguing that the sealing of results led to violation of state and federal law that states that autopsy results are considered public records and cannot be sealed without public notification first.
Unlawful death lawsuit pending against boyfriend Nick Gordon
Bobbi, the 22-year old daughter of Bobby Brown and Whitney Houston, was found unresponsive in her bath on Jan. 31, 2015 by her boyfriend Nick Gordon, who shared a home with her.
She remained in a coma for six months and never regained consciousness before she passed away in July. At the time, Bobbi Kristina Brown's autopsy results were sealed at the request of county prosecutors.
In August 2015, Bedelia Hargrove, the conservator for Bobbi's million-dollar estate, filed a lawsuit against Nick Gordon for $10 million. He is accused of injecting Bobbi with a cocktail of toxic substances that caused her death, after an aggressive altercation took place between the two of them. The lawsuit also claims that Gordon resorted to physical abuse and money laundering activities from Bobbi's funds without her permission. Gordon later claimed that the lawsuit contained a number of unsupported and untrue accusations and filed to have it dismissed.
Although the coroner stated that the cause of death was clearly not natural causes, there was nothing in the autopsy to indicate whether the death was accidental or intentional and was deemed undetermined. So far, no criminal charges have been pressed against Gordon or anyone else.
Click to read more
and watch the video
or