'Batman v Superman: Dawn of Justice' - Aiming for a Box Office Tornado
The much awaited 'Batman v. Superman' movie releases this Friday across the world.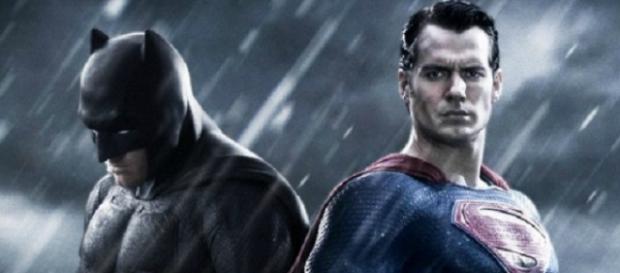 Zack Snyder's ''Batman v Superman: Dawn of Justice'' is all set to release on March 25, 2016.
Expectations have already reached its peak about this flick; and in all probabilities, the film will fetch massive collections in the initial days.
Comic lovers are happy about the fact that this movie will feature two of their favorite Superheroes locking horns in a single screen.
The movie which is a follow up of 2013, "Man of Steel" features Ben Affleck (Batman) and Henry Cavill (Superman) in the lead roles.
According to initial reviews coming from the critics, this Zack directorial is a mixed baggage of emotions, and it has all the elements demanded to meet the needs of an ordinary person.
Andrew Barker from Variety states that Ben Affleck stands on top in this flick, and he overshadowed Henry Cavill through his charisma and aggressive look. He also added that the film is an ultimate visual treat which will take the audience to a new world of entertainment.
Watch trailer video:
Rolling Stone's Peter Travers calls this flick a decent watch, and he makes it clear that this is much more beautiful than 'Man of Steel.'
According to Peter, this film fails to recreate the magic of "Dark Knight Rises", but still can be watched for its beautiful visuals and excellent technical aspects.
Mike Ryan, a lead critic of Uproxx panned the movie in a very negative manner. As per Mike, this film offers sheer wastage of time, and there is not even a single exciting moment in the overall running time.
Matt Singer of Screencrush too has the similar opinion. Matt believes that it offers 150 minutes of boredom, nothing more nothing less.
Whatever be the words from critics, film lovers from all nooks of the world will run for tickets on this Friday, as this movie marks the ultimate clash between two biggest Superheroes of all times.
The movie due to its heavy starcast will fetch huge initial collections in the theaters. If movie succeeds in impressing audiences, it may surely gross more than $1 billion in International Box Office.
Click to read more
and watch the video
or