William Shatner would happily be Captain Kirk again
The elder actor would like to try what it's like to be the modern Captain Kirk.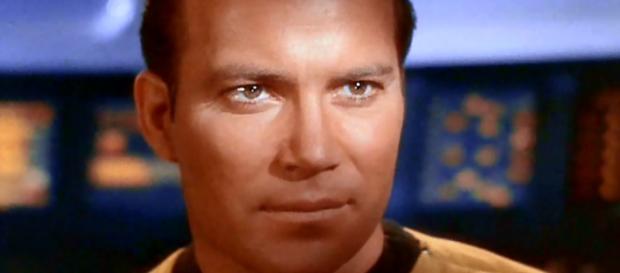 The aged actor impersonating Captain James T. Kirk in old Star Trek movies and in the classic series would enthusiastically be the legendary character in new Star Trek movies as well. Although he impersonated Kirk 22 years ago in the 1994 Star Trek: Generations, and his character killed the arch enemy impersonated by Malcom McDowell, he would happily return as the old captain of Enterprise – just like the deceased Leonard Nimoy had a cameo as Spock in the 2009 Star Trek and in its continuation in 2013 titled Star Trek Into Darkness.
"I would be very happy to impersonate the old Captain Kirk. But I wouldn't like to make an unserious cameo like "hey, it's me here, isn't it interesting?".
It should be an interesting role, as time goes by in the world of science fiction too people get old in this universe as well. In addition, time doesn't just go by, it bends as well, so I think very interesting things could be done about it" – said William Shatner.
According to some early rumours, the actor allegedly would have played a role in Star Trek Beyond which is to be released this July, but nothing seems to be true about it. "But what could they have done with me? I'm older and fatter, so what could have happened to Captain Kirk? He gets old and dies? This is not too probable in a sci-fi. Maybe an even older version should have appeared. I don't really know, but this seems to be beyond the fantasy of producers" – the 85-year-old star said.
The two Captain Kirks: Shatner and Chris Pine have already appeared together in a movie: Shatner himself directed the 2011 film titled The Captains, which introduced the captains of Star Trek from Patrick Stewart and Scott Bacula to Kate Mulgrew.
The 85-year-old actor is still active in spite of not being a part of the Star Trek universe: three of his movies were released this year (he was a voiceover in an animated horror titled Malevolent, in Range 15 horror comedy he kills zombies as a veteran together with Sean Astin and Danny Trejo, and in the Italian fantasy titled Creators: The Past he acts with Gérard Depardieu).
Click to read more
and watch the video
or