The actress was hit by a car while shooting, she is suing for millions
Paz de la Huerta wants compensation of 55 million dollars from Lionsgate Studio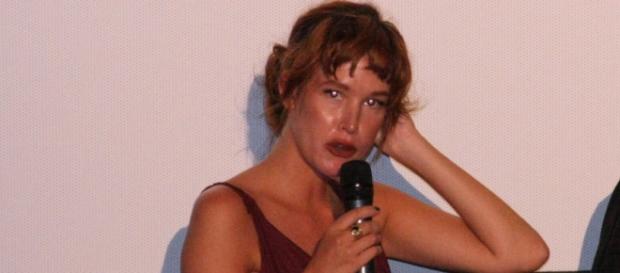 Actress injured while filming erotic thriller
The American actress of Spanish origins would like to get compensation as she was seriously injured in the shooting of a movie about a lesbian serial killer nurse. The star of "The Limits of Control," "Enter the Void" and "Boardwalk Empire" was hit by an ambulance car driven by a careless stuntman while they were recording a scene of the erotic thriller in Toronto. The 31-year-old actress thinks that her safety should have been ensured by the studio that's why she is suing Lionsgate for millions of dollars.
The preliminary hearing was not long ago, where De la Huerta showed a video of the accident. Even though it seems like in the video uploaded to YouTube as well that the vehicle just swept her away and didn't hit her, she states: she was so seriously injured that she has gone through forty operations since the incident.
Paz de la Huerta also said that her acting career was also ruined because of her injuries. This seems to be quite an exaggeration as according to IMDb, the movie database, since 2011 the actress has acted in movies and series as well, and currently five works with her in it are to be released. She says that she is suing because the studio hadn't warned her in advance about the dangerous scene, and didn't even ask for her permission to shoot such a risky scene.
In addition, the suffering star has just given up strong painkillers that she had to take for years. "Living with the pain was not an option for me, my family doesn't support me so I spent all my income on operations and other things so it's high time they paid" – De la Huerta complained, who wants an amount of yearly 2 million dollars because of her lack of income and asks for not financial compensation as well.
"I was hit by a car running with at least 100 m/h. I was dead. I went through what others talked about so much. I want justice. Such things shouldn't happen to anybody" – the actress said who doesn't seem to be afraid of a bit of exaggeration to reach her goals. "What happened to me that night was terrible as it can be seen on the video. It ruined me both physically and mentally, and has traumatized me for years -- she added.
The defendant Lionsgate filed to drop the case as the star had already got her work injury compensation from them. The mentioned movie titled Nurse 3-D was shot in 2013 and earned an income of only the half of its 10 million dollar budget. The erotic thriller shows the story of a serial killer nurse whose goal is to kill unfaithful men. At the same time she becomes obsessed with one of her female colleagues after a lesbian adventure, so her suitors can't escape either.
Click to read more
and watch the video
or