Ryan Reynolds on Hugh Jackman: the hilarious interview between Marvel Superheroes
Marvel Superheroes Deadpool And Wolverine go one on one (well, sort of)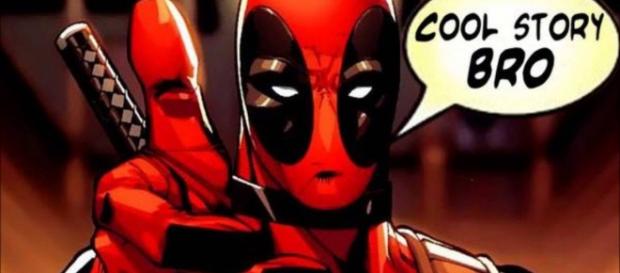 Reynolds interviews Jackman
Ryan Reynolds, star of the super hit Deadpool, sat down with Hugh Jackman. Reynolds ribbed with Jackman, who both starred in "X-Men Origins: Wolverine." Reynolds interviewed Jackman during the press junket for his new movie Eddie the Eagle, saying that he may have written some of the questions before actually seeing the movie. 
"Did you guys get any notes from the studio to maybe sew Eddie's mouth shut and make lasers shoot from his eyes?" Reynolds asked, referring to similar changes made to his Deadpool character (changes that were not true to the character from the comic books it was sourced from). 
Reynolds took the bit further, asking Jackman questions from fans, including one from "Bryan Bleynolds." 
"Hugh, I heard that on "X-Men: Wolverine" you had specially designed lifts put in your shoes so you'd appear taller than one of your co-stars.
Is this true, or just a silly fact?" Reynolds asked Jackman. 
"It's true. I did, but it was a story reason -- everything in that movie was about story and character." Jackman said to Reynolds.
Reynolds and Jackman joked about both being named the Sexiest Man Alive. Jackman was crowned Sexiest Man Alive in 2008, while Reynolds was given the title in 2010. 
Reynolds even poked fun at his wife, Blake Lively, asking a question from her:
"A Blake Lively in New York City, New York … writes, 'Hugh, I tried calling you on the burner phone and you didn't answer. Are we still meeting at the Gansevoort Hotel this afternoon? I don't have much time because Ryan's having a mani-pedi from 3 to 4," the funnyman read off the card before realizing, "I'm having a mani-pedi at 3 … that's super weird." Reynolds said to Jackman.
Reynolds is not shy of poking fun at his "X-Men Origins: Wolverine" co-star, as jokes at Jackman's Wolverine are scattered throughout "Deadpool."
"Eddie the Eagle," starring Jackman and Taron Egerton, opens in theaters everywhere February 26th. 
"Deadpool," starring Reynolds as the titular character, is now playing everywhere to glowing reviews and huge box office numbers.
Click to read more
and watch the video
or