Pop singer Denise Matthews, Prince protégé dies at 57
Lead singer of Prince-sponsored Vanity 6 rose to fame and fell hard to drug addiction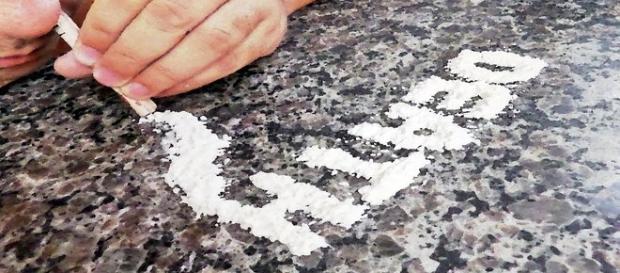 Denise Matthews, a pop singer, model, actress, and lead singer of the 1980's pop band Vanity 6 died on Monday, January 15, 2016 in Fremont, California. She was 57 years old. Her death was confirmed by her sister Renay Matthews. According to Renay, Denise had checked into a hospital on Saturday night after struggling for years with health issues related to her kidneys. Matthews died from kidney failure caused as a result of years of crack cocaine abuse.
She was born in Canada to a Jewish, Polish mother and African-American father and began her career as a model.
She acted in movies and television in the 1980's. She mostly played sultry characters in both film and television.
Denise Matthews association with Prince and Vanity 6
Denise was the lead singer of the 1980's female trio pop band Vanity 6 from 1981 until it disbanded in 1984.
Vanity 6 became popular with their biggest hit song "Nasty Girl." It was produced by Prince and released in 1982. She was best known for her collaboration with Prince and was his one-time protégé. Matthews' association with Prince began when he was looking for backup singers. Her music career also included two solo albums titled "Wild Animal" and "Skin on Skin."
Drug addiction takes its toll
When Denise Matthews entered her 30's she developed a passion for drugs. Her fast life had taken its toll on her. She smoked a lot of cocaine and drug use nearly killed her. The problem could not be solved by rehabilitation. She had renal failure and lost a kidney in 1987. She overdosed in 1994 and began regular dialysis treatment. Doctors informed her that she had only 3 days to live at the time.
From addict to evangelist
Her close encounter with death transformed her and led to her rebirth.
Her life took a religious turn. She quit drugs and turned to religion. She became a born-again Christian in the 1990's and remained so until her death. According to her sister, Denise Matthews eventually became an ordained minister and preached in churches around the country, publishing an autobiography in 1999, "Blame It on Vanity." 
Matthews' health issues continued to bother her and it became serious last year. After being diagnosed with a severe kidney condition, she set up a crowdfunding campaign to help pay for her medical treatment but was far short of her goal. Denise Matthews experienced it all in her life, but it was her addiction and related health issues that finally led to her death.
Click to read more
and watch the video
or