Oscars 2016: Academy to Live Stream Smartphone Video on Facebook
The Academy of Motion Picture Arts & Sciences Facebook Live streams will telecast the red carpet and behind the scenes.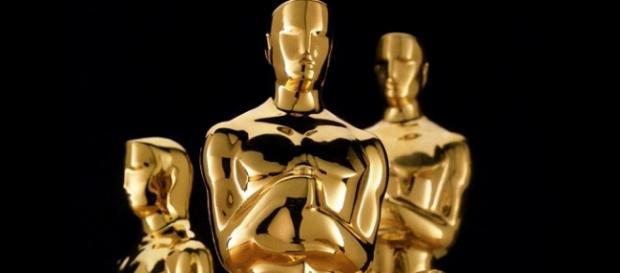 This year Oscars will be live streamed exclusively on Facebook on February 28, 2016.
The video would be shot on a smartphone, after, before and during the show. The video streams would be captured with the Facebook live feature and will display the backstage scenes as well as the red carpet.
Their primary aim is giving users a feeling as if they are festivities and are watching live. When the video is broadcasted, around 2.1 million followers will receive a notification.
AMPAS live stream would be different than that of 'Oscars Backstage' produced by ABC digital, that features a lineup of correspondents and hosts.
Last year 'Oscars Backstage' was distributed by ABC on Facebook and this Sunday, the network partners are Yahoo, Comcast Xfinity and AOL.
The managing director of the academy, Josh Spector states that Facebook is a valuable partner and this year they are teaming up so that a unique behind the scenes experience can be given to millions of Oscars fans across the world.
With the help of Facebook Live, fans will get to witness a fun angle of this event.
Monica Austin, leading Facebook's TV and movies media partnership said with this new format, people at home would be getting a chance of going backstage and walking the red carpet.
For Facebook, this deal is a proof of how bullish it is on video. On an average, 8 billion video views are served daily, and it takes on players such as Meerkat and Periscope of Twitter.
ABC to Live-Stream Oscars Backstage Show on Facebook for Free http://t.co/A3Tp0kmoLn

— Press Pass (@PressPassMe) February 22, 2015
It also shows how the social media giant is a good live broadcast partner having a global reach. Along with the Academy, even some Celebrities have plans of live-streaming the video.
These include Whoopi Goldberg, Kevin Hart, Chef Wolfgang Puck and Sylvester Stallone.
The Oscars will be held on Sunday, February 28, 2016, at the Dolby Theatre in Hollywood. Red Carpet starts at 7:00 p.m. Eastern Time | 4:00 p.m. Pacific Time.
The event starts at 8:30 p.m. Eastern Time | 5:30 p.m. Pacific Time. The official website of Oscars will live streaming the ceremony at oscar.go.com/live.
Click to read more
and watch the video
or