Once Upon a Time: Everything about the fifth season
ABC's series will reach the 100th episode. Check here all the details you need to know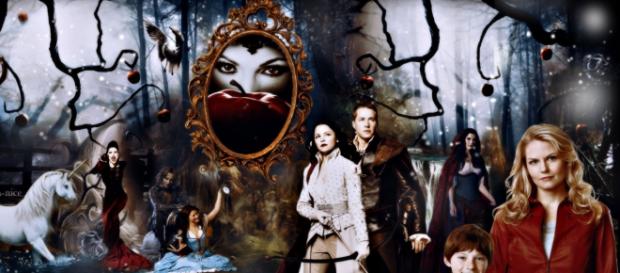 Once Upon a Time returns on March 6 on ABC and will return in a special episode. The hundredth episode of fairy tale series created by Edward Kitsis and Adam Horowitz.
The series is already at the half of fifth season and the continuation, after the end year gap, will bring back some characters and will introduce some news ones to the fantastic city of Storybrooke. Between them, the famous villain Hades, the god of the underworld. The actor Greg Germann will perfume the metical villain who will look like the character of the movie animation Hercules (1997).
Other characters will come back too for the fifth season sequence, but in a younger version of themselves. The Evil Queen, interpreted by Lana Parrilla, will be represented in her childhood along the season, by the actress Rose McGowan.
Another one who will have a younger version of himself will be Emma Swan, interpreted by Jennifer Morrison, which in her young version will be performed by Mckenna Grace.
But the big moment of the fifth season second half will be the 100th episode. During a travel to the underworld Emma will go on with her unstoppable search of Captain Hook (Colin O'Donoghue). There, together with the Evil Queen, the Snow White (Ginnifer Goodwin), the Prince Charming (Josh Dallas), the Robin Hood (Sean Maguire), Henry Mills (Jared S. Gilmore) and the Rumpelstiltskin (Robert Carlyle). They will find many former villains who are stuck into the underworld because some pending questions of them at the living's world.
Between the villains who will be found at the underworld will be Cora Mills (Barbara Hershey), the terrible Evil Queen's mother.
She is the underworld mayor. Other characters who will be seen again are the Peter Pan (Robbie Kay), the Blind Witch (Emma Caulfield), the Cruella De Vil (Victoria Smurfit) and the Magic Mirror (Giancarlo Esposito). Another one who will be seen again at the underworld is the Baelfire or Neal Cassidy, performed by Michael Raymond-James, Henry Mills' father and Emma's ex-boyfriend, a promise to put some fire in the relationship between Emma and Hook.
The fifth season will return on March 6 on ABC and how we do not have a lot information yet about the story sequence the expectation between the series fans are at the higher levels.
Click to read more
and watch the video
or