"Mob Wives" Reality star Big Ang Raiola dies after battling cancer
Popular reality show star passes away peacefully with friends and family nearby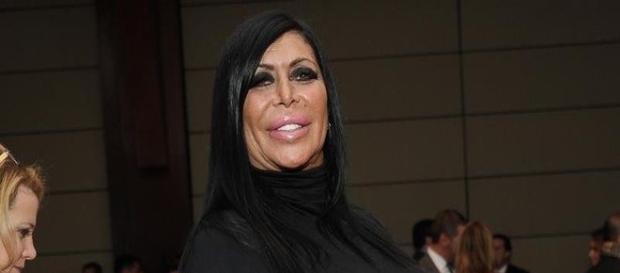 The 55-year old, US TV reality star Angela 'Big Ang' Raiola who became a household name to many through the VH1's reality series "Mob Wives" passed away peacefully early Thursday morning at a Manhattan hospital, losing her battle with cancer. The news was announced on her Twitter page. According to "Mob Wives" series producer, Jennifer Graziano, Raiola died surrounded by family and friends. She was nicknamed Big Ang because she was nearly 6-feet tall.
Smoking Killed Big Ang Raiola
Raiola, the raspy-voiced bar owner, was a cigarette smoker for 40 years.
She had been diagnosed with throat cancer in April 2015 and underwent two surgeries to have a tumor removed and was deemed cancer free for a time. Raiola said that she stopped smoking immediately after she was first diagnosed with cancer.
She stated that her doctors had informed her that the cancer was caused "positively" by smoking. Although she quit, the damage had already been done.
In December 2015 it was found that the cancer had returned and had spread to her lungs and her brain. So she started chemotherapy for stage 4 brain and lung cancer in January. She made a request for others to quit smoking or simply never start.
Mob Wives Contestant was a Peacemaker
Raiola was a popular cast member of the VH1 series "Mob Wives," which began in 2011. However, she was not actually a mob wife. In her bio she had mentioned that she always tried to be popular with the mob. Her link to that world was through her uncle, "Sally Dogs" Salvatore Lombardi, who was believed to be a member of the Genovese family crime syndicate.
In spite of all these connections, she was called a peacemaker on the show because she helped smooth things over whenever there were disputes between cast members.
Her popularity on that show resulted in a "Big Ang "spin-off which later became "Miami Monkey," named for the bar and nightclub she ran. Neither version was on the air very long.
Her Last Interview
Big Ang Raiola made her last television appearance on Feb. 15 on the "Dr. Oz" show. Incidentally, it happened to be her first interview since she was diagnosed with Stage 4 cancer. In the emotional interview she said that her family was her strength and that kept her going through her disease. She added that her children and grandchildren needed her. She noted that Neil Murphy, her husband, was not involved in her life, but that her sister and brother-in-law had been extremely supportive throughout her illness. Though she had been declared cancer-free two times, it returned and spread to other areas of her body. 
May God give her eternal rest. Our thoughts and prayers go out to Big Ang Raiola's family. She is survived by her adult son and daughter and six grandchildren.
free to use, share or modify even commercially, http://assets.nydailynews.com/polopoly_fs/1.1136226!/img/httpImage/image.jpg_gen/derivatives/article_970/mobwives15n-1-web.jpg
free to use, share or modify even commercially, http://cdn29.elitedaily.com/content/uploads/2016/02/17221517/elitedaily-getty-bigang-800x399.jpg
Click to read more
and watch the video
or