Leonardo DiCaprio finally wins an Oscar
Leonardo DiCaprio wins Best Actor after 22 years for his role in "The Revenant"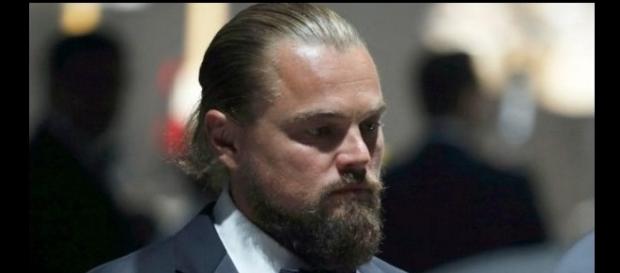 Leo finally wins an Oscar
Last night was the highly anticipated 88th Academy Awards and all eyes were on Leonardo DiCaprio, who is always the bridesmaid, never the bride. Then everything changed and DiCaprio joined a club that he had been trying to gain admittance to for the last 22 years.
The show was hosted by Chris Rock and took place in the Dolby Theater in Hollywood, California. DiCaprio was the favorite to win Best Actor for his role in "The Revenant," a gritty survival/revenge tale, mainly because he had already won a Golden Globe, a BAFTA, and several critics association awards for the role.
However, he was the favorite in his four other previous nominations since 1994, so there was a bit of caution in the air. His previous losses came from roles who many believe he should have won for including "The Wolf of Wall Street," "Blood Diamond," "The Aviator," and "What's Eating Gilbert Grape." DiCaprio was only 19-years-old when he filmed "Gilbert Grape" and the road to Oscars has been unusually long since then.
DiCaprio (41) was long overdue for an Oscar win.
When film actress Julianne Moore called DiCaprio onstage to accept his Best Actor Oscar, he was greeted by a standing ovation and a room full of cheers. With great humility DiCaprio thanked all that shared in his win including his co-stars and his director. He wrapped up his acceptance speech by turning the attention to climate change. "Making "The Revenant" was about man's relationship to the natural world. A world that we collectively felt in 2015 as the hottest year in recorded history. Our crew had to move to the southern tip of this planet just to be able to find snow. Climate change is real, it is happening right now," said DiCaprio. DiCaprio then calmly exited the stage. There was no Cuba Gooding, Jr. exuberant jump. No shouts of joy, just a man who finally got his due after 22 years of waiting patiently.
In the end he accepted his award in classic Leo style.
The moment also made Oscars history, not just because of the win, but also because DiCaprio's win was the most tweeted moment in Oscars history. At 440,000 tweets per minute, DiCaprio beat out the infamous selfie that 2014 Oscars host, Ellen DeGeneres sent out featuring Jennifer Lawrence, Bradley Cooper, and a bevy of other Hollywood elites. It certainly was a memorable night for everyone but a meaningful one for Leo.
Leo strikes back #LeonardoDiCaprio pic.twitter.com/PT3kH7il5U

— lou (@baloolwt) February 29, 2016
Click to read more
and watch the video
or