Laga Gaga Joins Super Bowl 50 Extravaganza, Will Sing National Anthem
Academy Award nominee expands her media world with several pending major television performances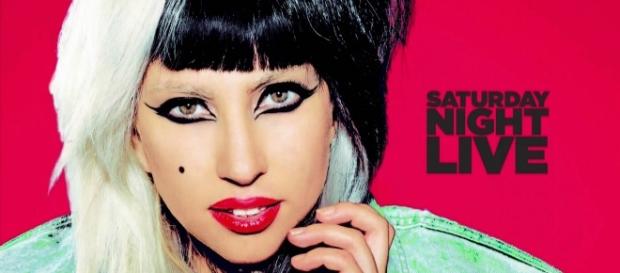 Another layer pomp and circumstance has just been added to Super Bowl 50. Laga Gaga will sing the national anthem in Sunday's game set for Levi's Stadium in San Francisco, California, and broadcast on CBS.
Gaga, whose birth name is Stefani Joanne Angelia Germanotta, will join an already performance-heavy day in the biggest televised event of the year. Coldplay and Beyonce are scheduled to perform at halftime of the game between the Carolina Panthers and Denver Broncos.
Gaga Begins Blitz of Major TV Events
Gaga will join a varied list of female performers who've sung the national anthem at National Football League's season finale. Idina Menzel did the honors last year.
Jennifer Hudson, Carrie Underwood, Cristina Aguilera, Kelly Clarkson and Alicia Keys also performed their renditions of the song at recent Super Bowls.
Academy Award-winning actress Marlee Matlin will accompany Gaga's rendition of the song in sign language. Matlin did the same for Billy Joel when he sang the National Anthem for the 2007 Super Bowl. It was the last time a male singer performed the Super Bowl tradition.
A former modern-day female Glam Rock star, Gaga has gone mainstream in recent years. She's exchanged her outrageous attire and stage theatrics for jazz classics. She abandoned overtly sexual-oriented themes and bizarre makeup for evening gowns and traditional jewelry.
Still, Gaga's success is reaching new heights. She's won six Grammy Awards, including her 2014 album collaboration with Tony Bennett, the legendary jazz musician.
On the album, the duo perform jazz standards, many written long before Gaga was born.
Gaga, 29, won a Golden Globe in January for her supporting role in "American Horror Story: Hotel." It's the television program broadcast on cable television channel FX in the United States. She's also nominated for an Academy Award for Best Original Song, "Til It Happens To You." It's featured in the movie "The Hunting Ground."
Gaga's performance at Super Bowl 50 will the first of her three appearances in the spotlight of internationally televised events. She will offer a medley tribute to David Bowie during the Grammy Awards on Feb. 15. She's also scheduled to perform at the Academy Awards on Feb. 28.
In addition to her albums and television acting, Gaga has also recently made television commercials and she's shown her comedic talents as well She hosted Saturday Night Live in 2013.
Click to read more
and watch the video
or