Kurt Russell cast in "Guardians of the Galaxy" sequel
Director James Gunn confirms that Russell will be a part of the upcoming film, though no role specified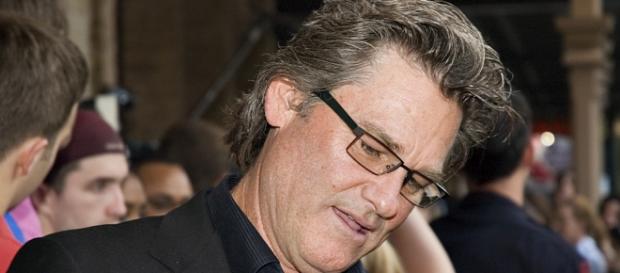 Kurt Russell to take part in upcoming Guardians sequel
After months of speculation and rumor, it's finally confirmed that legendary actor Kurt Russell will in fact join the Marvel Cinematic Universe in the upcoming sequel "Guardians of the Galaxy Vol. 2."
Director James Gunn confirmed the News via Twitter, and it's sure to get the web talking. Though Russell's role has been up for debate for quite some time, it's largely thought that he will step in to play the role of Star-Lord's father.
With or without confirmation, this seems to be the working theory that most of the internet has agreed upon (which is a tough thing to do when it comes to reaching any kind of consensus on the internet).
With recent roles in "The Fast and the Furious" franchise, "The Hateful Eight," and others, it's a safe bet that Russell will certainly add to an already all-star cast that features Chris Pratt, Zoe Saldana, Bradley Cooper, and Vin Diesel as the voice of GROOT. Also joining the cast will be Pom Klementieff, Elizabeth Debicki, and Chris Sullivan.
And yes Kurt Russell has joined the #GotGVol2 cast, as have @PomKlementieff, Elizabeth Debicki, and @SullyActsUp. They are all amazing.

— James Gunn (@JamesGunn) February 17, 2016
Phase 3 of the Marvel Cinematic Universe
Marvel is set to kick off phase 3 of their cinematic universe when "Captain America: Civil War" hits theaters in May, to be followed by "Doctor Strange," "Guardians of the Galaxy Vol. 2," and the re-boot of "Spider-Man." Phase 3 will certainly keep both Marvel and Marvel fans occupied for some time -- all the way through to 2019 with the release of "Inhumans," to be exact.
Marvel and Netflix partnership continuing to thrive
Along with their big screen endeavors, Marvel has continued to venture further into the realm of TV. With the runaway success of the much darker "Daredevil" set to return for a second season, and the equally dark and gritty "Jessica Jones" seeing similar success, there's really no stopping the Marvel machine. Along with all of this, there are still plans to develop a standalone Luke Cage and Iron Fist series.
Ultimately, there hasn't been much to rival the MCU when it comes to blockbuster adaptations of comics since Christopher Nolan's "Dark Knight Trilogy" saw its end, and, with big names like Kurt Russell and Josh Brolin added to the fold, there's a lot to look forward to in the near and distant future.
Click to read more
and watch the video
or