Katy Perry spends weekend with Orlando and his son Flynn
Singer Katy Perry was spotted with Orlando Bloom and his son Flynn at a birthday party.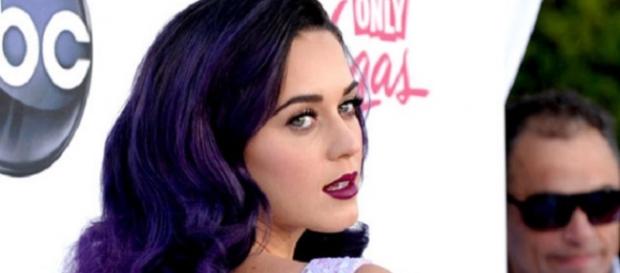 Katy Perry along with her beau Orlando Bloom and his son Flynn attended the birthday party of Robert Downey Jr.'s son Exton on Saturday, according to reports on February 8, 2016.
Both Orlando and Katy Perry has made it a habit of meeting up each other at regular intervals, and this Saturday, however, they brought along the actor's son Flynn for the evening winter outing.
If words from eyewitnesses are correct, then we should believe that Katy Perry looked so comfortable with Flynn, and they were seen smiling and happy.
During the course to the party destination, Katy Perry was entertaining Flynn so he wouldn't get bored. In all probabilities, the stars are not in a mood to leave separately, and if it goes like this, soon we will see them tying the knot.
Gwyneth Paltrow and Jon Favreau were also present for the birthday party. The party lasted for several hours, and these stars along with their kids enjoyed some nice time in the outdoor too. Orlando Bloom even bought his dog for the party.
According to credible reports, the birthday party had a Jurassic theme, and it includes a giant obstacle course and balloon maker. During the time of the party, Orlando was focused on Flynn, and most of the times, the kid was seen holding his father's hands.
Even though the romance of Orlando Bloom and Katy Perry are in its early stage, they still share a scintillating rapport which makes them an ideal pair.
Romance rumors between Orlando and Katy got stirred up when the couple flirted at a Golden Globes after-party last month. On February 03, 2016, they were seen sharing some cozy moments at West Hollywood's Sunset Tower Hotel during the time of dinner.
According to a source, both were joking around with the little boy.
The source revealed: 'They stayed at the party for hours. Katy looked very comfortable at the kids party. She seemed very happy to spend the day with Orlando.'
Orlando Bloom was previously married to Miranda Kerr. The couple got separated on October 2013 after three years of marriage.
Click to read more
and watch the video
or