Is Stallone a Hollywood treasure or a joke in today's movie industry?
As this year's Oscars come to a close, let's look at the polarized career of one of Hollywood's biggest stars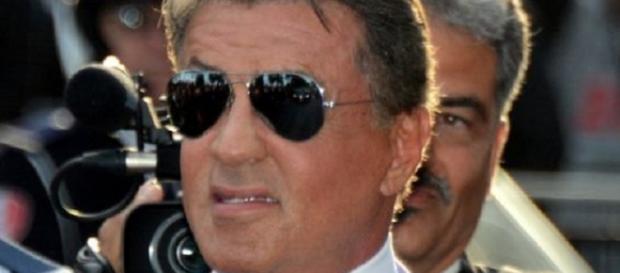 Looking through the 2016 Academy Award for best supporting Actor nominees I was amazed but not surprised to see the names of Christian Bale, Tom Hardy and Mark Ruffalo.
All these actors have been at one point touted as the next genius of the movie world; Hollywood's elite. But the last name on the list was even more surprising.
Sylvester Stallone was nominated for a Best Actor Oscar for his portrayal of Rock Balboa in Creed and, although he didn't win, one can't argue that his performance was interesting as he portrayed the underdog boxer-come trainer in the 7th instalment.
This is especially pertinent when one takes into consideration Stallone's age; he will turn 70 this July.
Stallone has earned over $2b dollars at the box office, but do movie goers take him seriously? 
Did his nomination for his role in Creed make people rethink his standing amongst the Hollywood elite?
Looking over his long career we can safely say he and Schwarzenegger changed the way people viewed action movies in the 1980s and early 90s.
Along with other actors like Steven Segal, Bruce Willis and Claude Van Damme, we have a lot to thank them for.
But one also needs to recognize that this form of entertainment went particular sour for him when he starred in movies that even he regrets. Movies like Stop! Or my Mother will Shoot you and Rhinestone, are just two that come to mind.
As well, the 2000s were also not overly kind to Stallone with more box office flops like Get Carter, Driven and DTox.
He had to fall back on his ongoing franchises of Rocky 6 and Rambo 4 to gain some clout at the box office again.
At the time, some even suggested that he was a two-trick pony that he didn't have the star power to carry another successful movie.
However, like Rocky and Rambo, Stallone is a fighter and out of nowhere he delivers a knockout punch and introduces the world to the Expendables where he re-introduced many of the 80-90s action heroes to a new generation of movie goers.
Expendables was not for everyone but it says more about the genius of the man and his ability to reach into the movie goer's psyches and reinvent himself.
So how do you rate Stallone? Do you agree with the 8 Golden Raspberries that he has been awarded over his film career for his flops or is he a genius for creating and then recreating successful franchises?
Click to read more
and watch the video
or